Do the Rich Benefit from Medicaid?
By Don Redfoot , August 15, 2013 08:59 AM
Do the rich benefit from the welfare-based Medicaid program? Not according to much of the testimony presented at a recent hearing of the federal Commission on Long-Term Care. Here are key questions the hearing addressed:
Do wealthy people transfer or shelter assets in order to qualify for Medicaid? At the hearing, Ellen O'Brien, formerly from MACPAC, described the evidence from several major studies and concluded: "There is little basis for the assertion that people with substantial incomes or assets are becoming eligible for Medicaid by improperly transferring their assets." She cited a major Kaiser Family Foundation study showing that aggressive recovery of such transfers would only yield about 1 percent of Medicaid spending for long-term services and supports (LTSS).
Do people with high incomes spend down to Medicaid eligibility? Richard Johnson from the Urban Institute presented data showing that people who experience disabilities and need Medicaid assistance not only had lower incomes and assets at the time they needed assistance, but overwhelmingly also had relatively low incomes and assets during their peak earning years. Strikingly, half of those who received Medicaid assistance for nursing home costs had less than $10,000 in non-housing assets 10 years or more before entering the nursing home.
Eric French from the Federal Reserve Bank of Chicago presented results of a simulation study of unmarried people age 72 and older, 82 percent of whom were women. He argued that "richer people also get on Medicaid," but it should be noted that "richer" people (the top two quintiles of income of his sample) included anyone above $17,000 in total income. His research indicates that only 4 percent of these "richer" people receive Medicaid assistance by age 89, a percentage that rises over 20 percent by age 96.
Does Medicaid crowd out sales of private long-term care insurance (LTCI)? Based on economic modeling, Jeffrey Brown from the University of Illinois argued that Medicaid's insurance value to the relatively well-off means that "65-90 percent of the wealth distribution is 'rational' not to buy private LTCI." However, he conceded that totally eliminating the Medicaid program might not move the needle much on insurance sales.
Are the wealthy gaming the system to get onto Medicaid? Chairman Bruce Chernof said it best at the commission hearing when he noted that he does not know anyone who wants to be on Medicaid, as Medicaid is a poverty program. The evidence backs up Dr. Chernof. In fact, the use of Medicaid to fund nursing home services by older people has declined sharply in recent years. Medicaid is a program that people rely on only as a last resort and is a safety net for formerly middle-income people and their families against the catastrophic costs of LTSS that can occur in late old age when life savings have been depleted.
The commission should develop recommendations that not only maintain the Medicaid program but also improve it, so people of all ages have a wider array of service options that enable them to live with dignity when disability strikes.
Photo Credit: Center to Champion Nursing in America. campaignforaction.org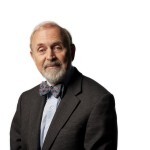 Don Redfoot is a senior strategic policy adviser with AARP's Public Policy Institute, where he works on issues related to long-term services and supports.
Also of Interest

Join AARP: Savings, resources and news for your well-being
See the AARP home page for deals, savings tips, trivia and more