Easing the Burdens on Family Caregivers: Are We Listening to Their Needs?
Fami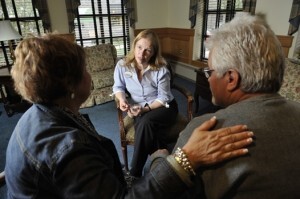 ly caregivers wear many hats. They help their loved ones cope with the bewildering complexity and fragmentation of the long-term services and supports (LTSS) system. They often provide daily care, such as help with bathing or dressing, providing transportation to medical appointments, handling bills, preparing special diets, or managing multiple complex medications. They often do these tasks on top of other work and family responsibilities.
But who is listening to them? How are they coping?
It is time to think differently about assessing and addressing the needs of family caregivers. Only by doing so can we begin to develop a system that considers the individual in the context of the family and friends who provide care, and supports well-being for older people and their families. Such an approach often is called person- and family-centered care planning.
The success of most care plans in Medicaid home- and community-based services (HCBS) programs depends on the contribution of family caregivers, who provide the lion's share of services. These programs are designed to meet the needs of people who prefer to remain in their homes or communities. Medicaid HCBS programs consider the care provided by family members, and reduce the services they pay for by building around what family members are doing. They don't always ask the family members how they are doing, what are their goals and needs, and whether they are able to continue providing care.
Recently the federal Commission on Long-Term Care called for the Centers for Medicare & Medicaid Services (CMS) to include family caregivers in the needs assessment and care planning process whenever consumers' care plans depend on family caregivers. That would be a good start.
A new AARP Public Policy Institute 50-state study conducted in partnership with the Family Caregiver Alliance shows that the concept of assessing a family caregiver's needs is not well understood in many Medicaid HCBS programs.
As authors of the study, we had assumed that a family caregiver assessment would include directly talking with and listening to the family caregiver. But our research showed often that was not the case. Some states simply ask the consumers whether they have a family member involved in their care, and how many hours of care that family member provides. That's not good enough.
Understanding the stresses that family caregivers face and addressing their needs is critical if we, as a nation, expect them to continue in their roles without burning out. Research shows that family members and friends who assume a caregiving role for loved ones with chronic illness or disabling conditions may experience financial hardships, physical health problems and emotional strain that are related to providing care.
We need to do much more to recognize and support families in their caring role than we do today. The declining availability of family caregivers in coming decades demands a new way to deliver LTSS and family support. This means a paradigm shift toward talking with family caregivers directly to better understand their needs, problems, resources and strengths, and then taking action to help address their needs.
Photo courtesy of the Center to Champion Nursing in America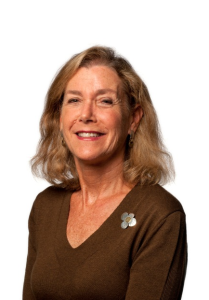 Lynn Friss Feinberg is a senior strategic policy adviser for the AARP Public Policy Institute. She has conducted policy analysis and applied research on family caregiving and long-term services and supports issues for more than 30 years.