Economy Adds 312,000 Jobs in December
Employment Overview

The economy added 312,000 jobs in December, a strong increase from the 176,000 jobs added in November (revised up from 155,000), according to the Bureau of Labor Statistics' (BLS) December Employment Situation Summary. The overall unemployment rate increased from 3.7 percent to 3.9 percent, while the unemployment rate for those ages 55 and older held steady at 2.9 percent. The overall labor force participation rate edged up to 63.1 percent while the rate for the 55+ increased slightly to 40.3 percent. Employment among the 55+ age group increased to 37 million, with 1.1 million in that age group unemployed. The long-term unemployment rate decreased to 18.5 percent for those ages 16 to 54 and 28.2 percent for those ages 55 and older.

Spotlight: Job Loss from the Great Recession

According to a new study of younger baby boomers, the most likely individuals to experience lasting employment effects in the aftermath of the Great Recession were those with less than a high school education and those with health limitations. The study used data from a nationally representative sample of baby boomers from the National Longitudinal Survey of Youth 1979. These men and women were 14 to 22 years old when first surveyed in 1979, and the study has continued to collect data on this younger cohort of baby boomers over subsequent years.

The most recent survey examined job leaving (both voluntary and involuntary) for this group from the early months of the Great Recession through a full year after the recession ended (mid-March 2008 to June 2010).

Workers who left their jobs during this timeframe faced poor labor market conditions in their search for employment. Employment levels began to trend downward in 2008, and did not return to pre-recession levels for either group even after the recession ended. The study found that both men and women with less than a high school diploma were more likely to leave their jobs than those with a bachelor's degree or more. However, the difference in likelihood of job leaving based on educational attainment was significantly greater among women. That difference amounted to an almost 30 percentage-point difference in likelihood for women, compared with only 14 percentage points for men.

Another aspect of the study examined whether respondents reported a health condition that limits their ability to work. It found that job leavers of both sexes were more likely to have reported a health limitation than those that did not leave a job.

Find more details on the latest employment data in the December Employment Data Digest, PPI's monthly review of job trends for those ages 55 and over. For more data to drive policy solutions, go to PPI's Data Explorer, and for information on skills, jobs, and occupations for the 50+, visit AARP's skills shortage data tool.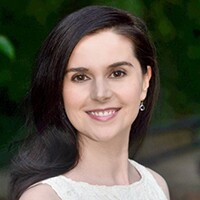 Jen Schramm is a senior strategic policy advisor at the AARP Public Policy Institute. Her areas of expertise include employment trends, policy challenges and opportunities related to workers and jobseekers ages 50 and above, and skills and credentialing for mid- and late-career workers.