Efforts to Protect Lipitor from Generic Competition: Cause for Concern?
By Leigh Purvis , June 20, 2013 10:09 AM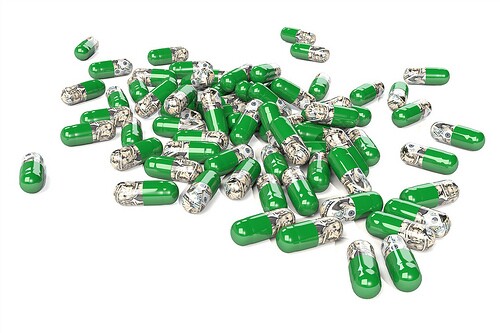 A new Rx Price Watch report examines the strategies reportedly used by Pfizer to try to maintain revenue and market share for its popular anti-cholesterol drug Lipitor as its patent expired. Pfizer's tactics raise important concerns for consumers and publicly funded programs like Medicare.
The patent for Lipitor was originally expected to expire no later than June 2011 after 14 years on the market. In response, Pfizer reportedly developed an unprecedented strategy to protect and extend Lipitor sales, which included:
Entering into a "Pay-for-Delay" Agreement with Ranbaxy Laboratories
Ranbaxy Laboratories was the first generic drug manufacturer to file for Food and Drug Administration approval of its generic version of Lipitor. In 2008, Pfizer and Ranbaxy reportedly entered into a pay-for-delay agreement that delayed the introduction of a generic version of Lipitor until November 2011. This prompted several major U.S. retailers to file lawsuits that accused Pfizer and Ranbaxy of violating antitrust laws.
Recently, the Supreme Court ruled that lawsuits that challenge pay-for-delay agreements can move forward. Such challenges could eventually eliminate the practice entirely.
Promoting Its "Lipitor For You" Discount Program
In 2011, Pfizer began heavily promoting a new discount program called " Lipitor For You" that allows privately insured patients to purchase Lipitor for a $4 copayment. The program cuts upfront costs for consumers, but their insurers are still paying for brand-name Lipitor. Ultimately these costs are passed back to the consumer.
Offering Rebates to Insurers and Purchasers
Pfizer also reportedly offered rebates to the insurance plans and pharmacy benefit managers that reduced their costs for Lipitor to less than the cost of Ranbaxy's generic version, with a generic-level copayment for patients. In exchange, pharmacists were effectively prevented from dispensing the generic version of Lipitor for six months. Some deals also allegedly blocked the generic version from mail-order pharmacies. It remains unclear whether these agreements actually benefited consumers.
Increasing the Retail Price of Lipitor
The average annual retail cost of Lipitor 20 mg tablets rose from $1,290 to $1,939 between December 2006 and December 2011. In 2011, the year that Lipitor's patent expired, the average retail price for Lipitor 20 mg tablets increased by 17.5 percent.
Higher retail prices are generally passed on to consumers and insured drug plans. Rising drug prices also increase spending for government programs such as Medicare and Medicaid, leading to higher cost burdens for beneficiaries and taxpayers.
Is the Lipitor Strategy the New Model?
The pharmaceutical industry is currently experiencing an unprecedented number of patent expirations and many brand-name drug manufacturers are struggling to develop new drugs to replace revenue lost to generic competition.
In the face of these challenges, Pfizer's strategy could become a model for other brand-name drug manufacturers, but it comes at a cost to consumers and publicly funded programs like Medicare.
Leigh Purvis is a Senior Strategic Policy Advisor in AARP's Public Policy Institute. Her work focuses on a variety of prescription drug and mental health-related issues, with a particular emphasis on prescription drug pricing, biologic drugs, and prescription drug coverage under Medicare.
[Photo courtesy of: StockMonkeys.com, flickr]