Family Caregivers Need Support; Are States Meeting the Need?
By Rita Choula , August 26, 2014 12:58 PM
One day my toddler decided that she was going to push "Gamma" in the wheelchair. She went to the tippy-top of her toes, reached her hands high to grab the handles and then p-u-u-s-s-h-e-d. It clearly wasn't going to happen without some assistance, but she didn't see it that way. After several frustrating attempts she looked up at me and said, "Help, Mama, help..."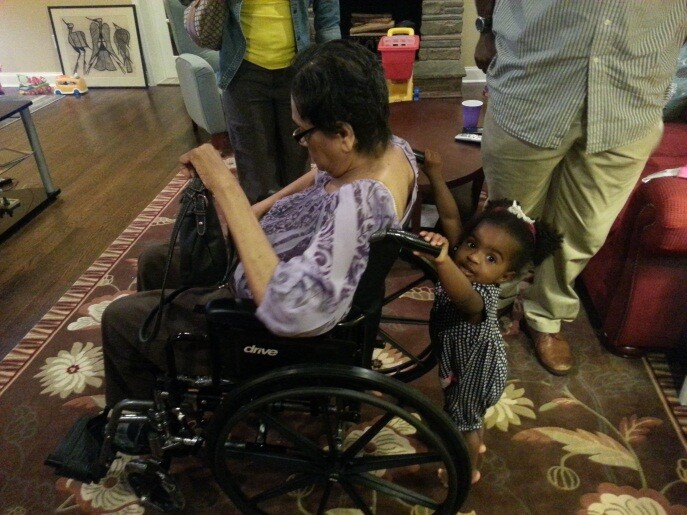 I am one of 42 million Americans who care for an older adult. I also work full time and have a family. My mom's early-onset dementia, compounded by multiple chronic conditions, has sent me into a tailspin in the five years since her diagnosis.
Initially, I was in a state of crisis: financially, emotionally and mentally. During this time I became a first-time mom and now have another baby on the way. It took me a while to admit that I couldn't manage on my own, that I needed help. I discovered that having a functioning, reliable system in place to support me (the daughter and caregiver) as well as my mom was essential to my well-being and ultimately her care.
A report from the AARP Public Policy Institute, the 2014 Long-Term Services and Supports Scorecard, rates states on how well they deliver services and supports to older adults and their family caregivers. Specific caregiver support indicators include:
Legal and system supports: As one of the 58 percent of family caregivers who are employed, I find there are days when I can't be in two places at once. I work in one of the several states/cities where paid sick days are mandated. Thankfully, I still get paid when I have to take my mom or daughter to the doctor or stay home when they are sick. I also have a manager at work who allows a flexible schedule, but unfortunately not all caregivers have the same advantages. Many must use unpaid leave, and many others are not allowed time off to care for certain family members.
Nurse delegation: Many families rely on home health aides to help the caregiver continue working. But in many states, even with an aide, the caregiver has to leave work to come home and give medications, injections or tube feedings. That defeats the point of having an aide, right? There are many states where nurses can delegate these tasks to family members but not a paid home care aide.
Elements of caregiver well-being: Many days (mostly nights) I feel overwhelmed - 55 percent of family caregivers feel the same. While it's rewarding to care for my mom, it also is difficult. No wonder almost 50 percent of caregivers report experiencing a lot of stress.
My baby girl is still too small to push "Gamma" in her wheelchair without help. However, now she knows where to go for support to make that effort possible.
But many families don't.
We need to spread the word about how family caregivers can get help, as well as make more supports available.
The LTSS Scorecard shows family caregivers how their state ranks in providing needed support. At the risk of adding one more thing to their already long "to-do" lists, I hope that family caregivers will use this information to educate policymakers, share their personal stories and demand improvements.
Photo: Rita Choula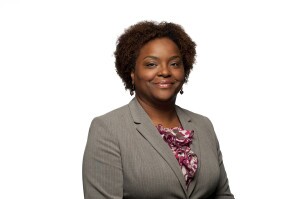 Rita Choula is a project administrator with the AARP Public Policy Institute's Office of Strategic Initiatives. She manages a caregiver initiative, funded by major foundations, that seeks to provide nurses and social workers with tools to better support family caregivers across settings. She focuses on the areas of assessing the needs of diverse family caregivers and the development and implementation of caregiver assessment, support and services at federal, state and local levels.