Greater Saving Can Increase Retirement Security and Economic Growth
By Gary Koenig , June 24, 2014 04:34 PM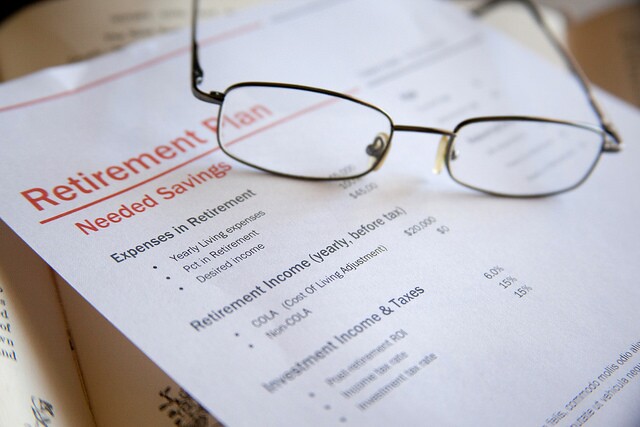 Increased saving can be an important driver of future economic growth and rising living standards. That is the conclusion of a new report by Oxford Economics - Another Penny Saved: The Economic Benefits of Higher US Household Saving - sponsored by AARP and 10 other organizations.
The U.S. personal saving rate has been declining for more than 30 years. And the report's authors project the rate will drop further - from around 4 percent today to about 3 percent in the coming decades. This will cause an unsustainable reliance on foreign capital and investment, according to the report, putting the U.S. economy at greater risk.
The report states emphatically that increasing savings should be a priority for policy makers, businesses and workers. Oxford Economics estimates that raising U.S. household saving to allow investment to rise to the midpoint of a "healthy range" will increase per capita gross domestic product (GDP) by $3,500, or almost 4 percent. The total cumulative increase in GDP by 2040 would be $7 trillion, "equivalent to around half of US annual GDP today."
But how should we increase saving and whom should we encourage to save? These are critical questions. There is a strong argument to be made for policies that expand the number of workers with access to a retirement savings plan at work. That would drive greater savings, strengthen the economy and increase those workers' economic security.
Economists at the Boston College Center for Retirement Research found that the greatest obstacle to saving for low-income workers was not having a retirement plan at work. Overall, only about half of private-sector workers have access to an employer-provided plan. The low coverage rate largely explains why fewer than 4 in 10 workers, by one estimate, participate in an employer-provided retirement plan.
The importance of a workplace savings plan, which provides the convenience of payroll-funded savings, cannot be overstated: The Employee Benefit Research Institute found that workers earning between $30,000 and $50,000 were 15 times more likely to save for retirement if they had a plan at work than those workers without a plan (71.5 percent vs. 4.6 percent).
Over a dozen states, including California, Connecticut, Maryland and Oregon, are considering how to extend retirement plan coverage to private-sector employees who do not have access to an employer plan.
To maximize savings, simplicity is the key. Passive incentives, the Oxford report notes, such as automatically enrolling workers into a plan and increasing the amount saved over time, can have a powerful effect on savings behavior. Automatic enrollment, for example, not only raises average participation rates, but also raises participation rates for those least likely to enroll on their own - workers who will be most at risk in retirement.
The economy does not distinguish between a dollar saved by a low- or moderate-income worker from that of a high-income worker. But the eventual payoff is much greater for workers in the middle and at the lower end of the income scale. Those are the workers most at risk of not being able to maintain their standard of living or meet basic living expenses in retirement. Raising these workers' savings would help our economy and improve long-term economic security for many Americans.
[Photo courtesy of AAG]