Have Efforts to Create a Do-Not-Track List Derailed?
By Neal Walters , September 24, 2014 09:23 AM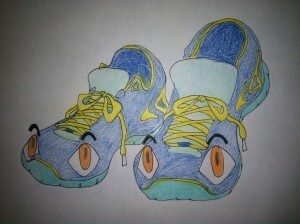 The brightly colored running shoes stare back at me from my computer screen. They've been following me from website to website — ever since I clicked on them while browsing an online store the week before.
The shoes aren't supposed to follow me like this. I've set my browser to send a message to each website I visit expressing my desire to opt out of such tracking. But here come the shoes again. And again.
What happened to the online Do Not Track (DNT) list that was going to prevent this sort of thing?
Creating the Do Not Track List
The Federal Trade Commission (FTC) has championed a DNT list as a way for consumers to limit online behavioral tracking as they surf the Web. The vision is that a DNT list would be like the popular Do Not Call list and create a central registry for consumers to opt out of having their online movements tracked with one easy step. This would provide a simple and effective means for consumers to help manage their digital privacy.
In 2011, with great fanfare, a working group led by the online advertising industry in conjunction with consumer advocates and other technology experts set forth to create a self-regulatory framework for DNT. Unfortunately, after several years of work, the working group has yet to agree on a definition of what "tracking" is, let alone how to stop it.
This lack of progress culminated in withdrawal from the working group last year of the Digital Advertising Alliance (DAA), a coalition of online advertising trade groups. This year, the DAA began advocating for an end to the working group's efforts .
As a result, public pronouncements of the imminent death of DNT abound.
What Does This Mean for Consumers?
This creates a great deal of confusion for people surfing the Web. Currently, most Web browsers provide a built-in mechanism allowing consumers to tell websites not to track their online surfing. However, almost no websites honor these requests. Unfortunately, many consumers believe they have opted out of the online tracking when, in reality, tracking is still occurring.
To address this issue, California recently passed a law requiring companies to disclose how they handle DNT requests. But the law doesn't compel companies to grant the opt-out requests.
>> Get discounts on electronics with your AARP Member Advantages.
Where to From Here?
With the working group's failure so far to develop a voluntary standard, it is unclear what the future holds for DNT. The FTC is warning that mandatory regulations compelling companies to accept opt-out requests may become necessary should a self-regulatory mechanism fail to materialize. Similarly, some legislators are seeking to mandate DNT requirements in light of the foundering voluntary approach.
In the meantime, short of action by legislators and regulators, consumers have no effective way to control their digital privacy and advertisers remain free to keep following all of us through cyberspace.
Image courtesy of Jasmyne Jackson
Neal Walters is a policy research senior analyst for the Economic and Consumer Security Team who publishes on topics including financial information privacy, identity theft, affordable home utilities, prepaid cards and credit reporting.

Also of Interest

See the AARP home page for deals, savings tips, trivia and more.