High-Speed Networks Give Communities an Age-Friendly Advantage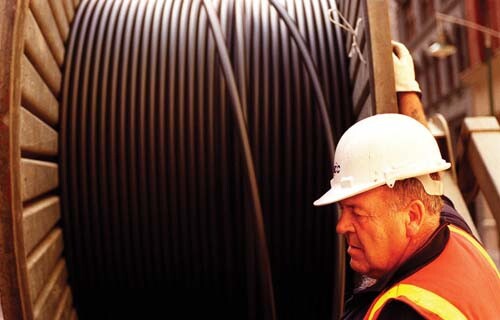 Affordable access to high-speed Internet networks provides communities with a powerful platform to help meet the challenges - and take advantage of the opportunities - associated with an aging population. This approach to community development deserves more attention from supporters of both age-friendly communities and community broadband networks.
High-speed Internet connectivity enables a growing array of applications and services that create and enhance opportunities for health, participation and independence for older Americans. A recent AARP Public Policy Institute (PPI) report examined key areas where high-speed connectivity can help support older adults, including personal fulfillment, health preservation, social connectedness, functional capability and caregiver support. Another PPI report highlighted promising applications for aging in place, such as video-based virtual visits with clinicians and family caregivers and in-home monitoring for older adults with limitations in activities of daily living.
When affordable high-speed connectivity is widely available, a community has a critical resource to support residents of all ages. It also has an economic development tool to attract and retain businesses and jobs, and vital infrastructure to improve health care and education, and strengthen public safety. Moreover, real estate agents report that the availability of high-speed connectivity in a community is important to potential home buyers; slow connections mean slower home sales. And after seeing the advantages of high-speed networks in nearby areas, more neighboring cities and towns are requesting similar connectivity for their own community.
Regrettably, the communications infrastructure in much of the United States is inadequate to support the widespread use of an increasingly diverse set of promising applications, services and devices for aging in place. Millions of Americans live in areas where high-speed Internet access is unavailable at any price. In other areas of the country, where high-capacity Internet access is available, it is typically costlier and slower than in many other developed nations. Improving this situation will not be easy. Traditional cable and telephone companies - the dominant Internet service providers in the U.S. - face little competitive pressure to increase their connection speeds, cut their prices or expand their networks into rural areas.
Rather than just waiting for these companies to act, a number of communities across the country have started their own high-speed networks. The benefits go beyond providing residents with affordable high-speed connectivity. Many of these projects have created jobs and public savings. Their success and the expansion of this growing movement reflect the strong incentives communities have to improve their communications infrastructure.
Of course, major investments are a challenge for any community, and high-speed networks are no different. These projects require millions of dollars and years of planning to complete. The major commercial Internet providers present another challenge. They oppose local government involvement and have convinced a number of states to adopt restrictions that prevent or discourage cities or towns from owning or operating high-speed networks.
In the end, each community must decide its own priorities and pursue its best interests. But one issue, in particular, deserves more of their attention: High-speed networks give communities an age-friendly advantage in serving an aging population.
Photo courtesy of Manidis Roberts/Flickr under CC Attribution-No Derivs 2.0 Generic license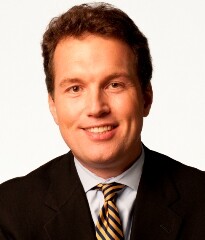 Christopher Baker is a senior strategic policy adviser for the AARP Public Policy Institute, where he works on policy issues related to the availability, affordability and accessibility of essential telecommunications, technology and energy services.
Also of Interest

Join AARP: Savings, resources and news for your well-being
See the AARP home page for deals, savings tips, trivia and more