Home and Community-Based Services: The Right Place and the Right Time
By Enid Kassner , August 19, 2013 10:00 AM
As evidenced at a recent hearing of the federal Commission on Long-Term Care, broad support is building: It's time to end Medicaid's "institutional bias." It's not rational that Medicaid entitles eligible individuals to be placed in nursing homes, while limiting their ability to receive services at home. On average, the Medicaid program can serve about three older people or adults with physical disabilities with home- and community-based services (HCBS) for the cost of putting one in a nursing home. Moreover, nearly all people - regardless of age or type of disability - prefer to live in their own homes or in comfortable community settings, not institutions.
In the 1980s, innovative policymakers began to craft alternatives allowing Medicaid payment for services in people's homes, instead of institutions. Initial efforts faced political resistance based on fears that people who would not use nursing home services would come out of the woodwork and demand home care services, if Medicaid offered them. But experience to date shows that, far from overwhelming the system, HCBS have proven to be cost-effective. Over the long run, states that transformed their systems away from the nursing home model and toward HCBS slowed the growth of Medicaid while serving more people.
Some states have virtually eliminated institutions for people with intellectual disabilities. They have "balanced" their overall Medicaid long-term services and supports (LTSS) systems so that they now spend more than half their LTSS dollars for HCBS. But other states are way behind the curve. An LTSS Scorecard , produced by AARP with funding from the Commonwealth Fund and the SCAN Foundation, found that, among older people and adults with physical disabilities, New Mexico spent 64 percent of its Medicaid LTSS dollars on HCBS, whereas North Dakota spent less than 11 percent.
One concern is that state efforts to balance resources for older beneficiaries often lag far behind those for younger people with disabilities. Diane Rowland of the Kaiser Family Foundation recently testified to the Commission on Long-Term Care that 63 percent of Medicaid LTSS spending for younger people went to HCBS; but for those over 65, only 28 percent did.
Policy decisions make a difference. When the AARP Public Policy Institute ranked the states on their Medicaid balancing for older people and adults with physical disabilities, Tennessee ranked dead last, with just 1 percent of its spending going toward home care in 2006. Now, Tennessee Medicaid's Chief of Long-Term Care Operations, Patti Killingsworth, testified before the LTC Commission that the state has made great strides in ending Medicaid's institutional bias. Data analysis by AARP shows that, from 2005 to 2010, the state's LTSS spending going to HCBS increased tenfold. Killingsworth called for transforming Medicaid nationally to emphasize HCBS. Both Rowland and Killingsworth stressed the need for commitment to systemic change, with short-term transitional investments that pay off in the long term.
It's the right time to let people live in the right place: the setting of their choice. Increasing choice isn't only the right thing to do for people who must rely on Medicaid for LTSS; it's the right thing to do for state and national budgets. And it would be the right direction for the Commission on Long-Term Care to recommend to Congress.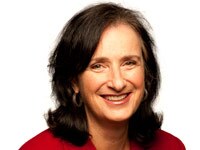 About the author: Enid Kassner directs the Livable Communities/Long-Term Services and Supports team at the AARP Public Policy Institute. She oversees research and policy development that focus on expanding consumer access and choice to an array of affordable long-term services and supports options, with an emphasis on improving home- and community-based services, supporting family caregivers and making communities more livable.
Photo: Borya