Improving the Performance of State Systems of Long-Term Services and Supports
By Don Redfoot , June 30, 2014 09:00 AM
Imagine that you have been named CEO of an underperforming major corporation. Your competitors outperform your company on some measures by ratios of 3 or 4 to 1. Consumers prefer the products of your competitors by similar lopsided margins. Your operating costs are lower than most, but your equipment and management processes are antiquated and result in unnecessary inefficiencies and poor quality products. What would you do?
In the business world, you would need to match the efforts of your competitors or soon go out of business. But the world of delivering long-term services and supports (LTSS) for people with disabilities is an entirely different place. New York does not compete with Minnesota for the delivery of services that consumers actually want and need. It is left to the people of each state to demand that their state government performs as well as - or better than - other states around the country.
>> Discuss caregiving, nursing homes and more with peers here
To promote public understanding of high-performing LTSS systems and let everyone see how individual states are doing, the AARP Public Policy Institute, the Commonwealth Fund and the SCAN Foundation just released "Raising Expectations 2014: A State Scorecard on Long-Term Services and Supports for Older Adults, People with Physical Disabilities, and Family Caregivers." This report documents shocking disparities in state performance in five crucial areas:
1. Affordability and access: The cost of a year in a nursing home ranges from 168 percent of the average annual income in the most affordable state to 382 percent in the least affordable state.
2. Choice of setting and provider: People of all ages with disabilities want to remain in their homes and communities. High-performing states allocated nearly four times as much of their Medicaid LTSS budgets to home and community-based services as the lowest-performing states - 62.5 percent compared to 16.7 percent.
3. Quality of life and quality of care: One important measure of the quality of a state's LTSS system is the degree to which people with disabilities who have low care needs are served in non-institutional settings. In the top-performing states, only 1 in 20 (4.6 percent) nursing home residents had low care needs. Nursing home residents with low care needs were five times as common (23 percent) in low-performing states, presumably because of a lack of alternatives.
4. Support for family caregivers: Delegating health maintenance tasks to home care aides can be an important support for family caregivers. But states ranged from permitting the delegation of all 16 tasks measured to permitting no delegation at all.
5. Effective transitions among care settings: In the top five states, an average of 9.3 percent of nursing home residents with dementia experienced a "burdensome transition" near the end of life, compared with 34.8 percent in the lowest five states.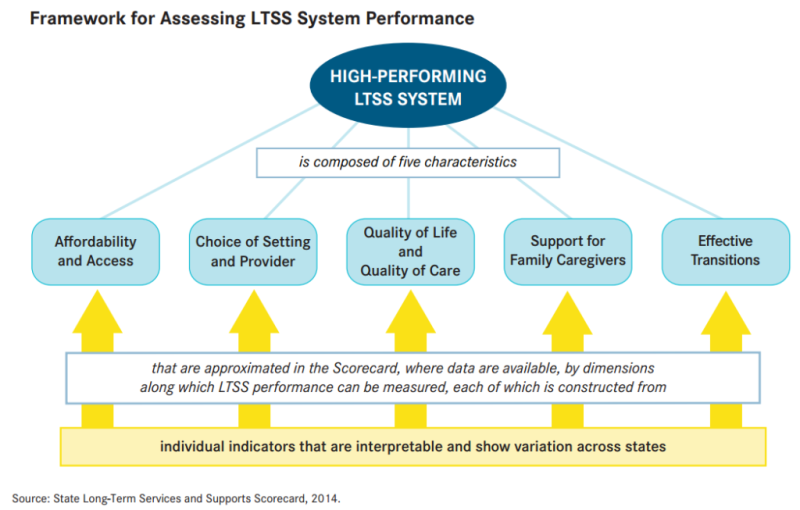 You don't have to be a corporate CEO to see we need higher standards of performance to narrow the disparities in state LTSS programs. The release of the State Scorecard comes at a crucial time in discussions about reforming the nation's system of providing and paying for LTSS. The scorecard shows that policy discussions need to focus less on cutting costs and more on improving performance. Both federal and state governments must make the investments needed to accomplish the goal of high performance mapped out in this report.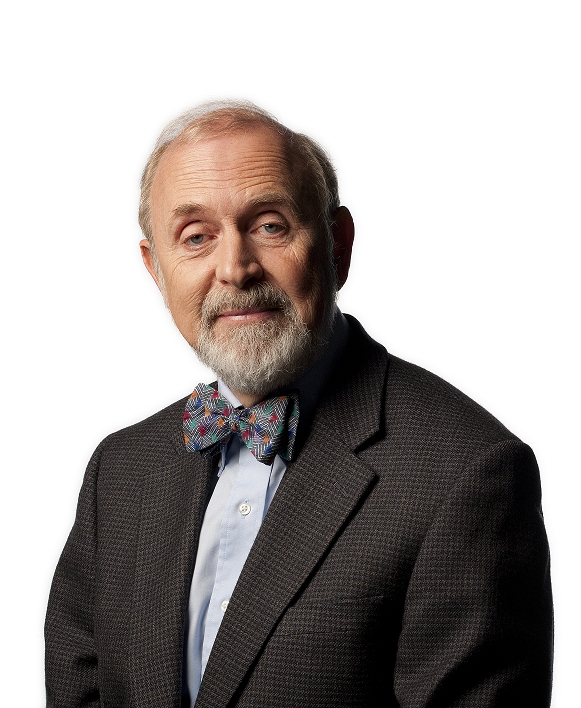 Don Redfoot is a senior strategic policy adviser with the AARP Public Policy Institute, where he works on issues related to long-term services and supports.