Though Job Openings Have Reached Pre-Pandemic Levels, Over Half of Older Jobseekers Remain Long-Term Unemployed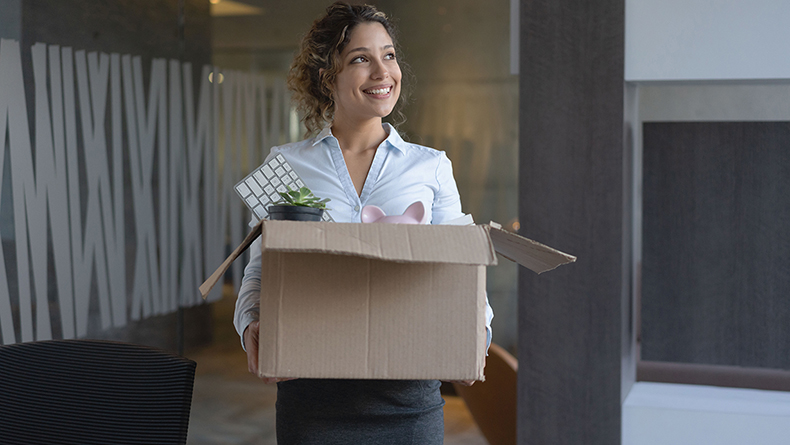 The latest data from the Bureau of Labor Statistics (BLS) Job Openings and Labor Turnover (JOLTS) Summary show the number of job openings reached over 9.2 million in May. Meanwhile, the BLS reports that there were about 9.5 million unemployed persons in June. As the number of jobs available starts to line up with the number of jobseekers, employers may face increased recruiting difficulty.

Yet, despite these improved conditions for jobseekers, older jobseekers continue to face challenges in the job market. More than half of jobseekers ages 55+ are still long-term unemployed (i.e., seeking work for 27 weeks or longer) and high numbers of older workers report experiencing age discrimination.

Worker Intentions to Quit Vary by Age

The latest JOLTS Summary showed US job openings at a new record in May. However, rehiring levels declined slightly. Meanwhile, some employers have recently voiced concerns about labor supply, and wages increased in June, suggesting that employers in some industries were beginning to respond to increased recruiting difficulty.

Despite these trends that point to a jobseekers' market, many older workers continue to remain long-term unemployed. And among those who are employed, many seem determined to hold on to the jobs they have even as many of their younger colleagues have signaled their intention to quit. The JOLTS survey does not collect data on job quitting by age, but other recent surveys suggest differences among age cohorts regarding workers' plans to quit their current job. These surveys indicate that younger workers are more likely to plan to leave their current position than older employees. For example, a survey from Prudential found that one in three millennials, the largest generation in the workforce, plan to look for a new job with a different employer once the pandemic is no longer an issue, compared with a quarter of Gen Xers and 10 percent of baby boomers. A Morning Consult poll for Bloomberg News found that while 39 percent of workers overall would consider quitting a job with no remote work flexibility, that figure was much higher for millennials and Gen Z, reaching almost half.

Older Jobseekers Still Face Challenges

Older workers tend to have longer tenures, and there may be many reasons why fewer report an intention to quit. But the barriers to finding reemployment that older jobseekers continue to face, even in an improving job market, are likely a significant factor.

In June, 55.3 percent of jobseekers ages 55+ were long-term unemployed compared with 36 percent of workers ages 16 to 54. These extended periods of unemployment make it even more challenging for jobseekers ages 55 and older to eventually find reemployment and increase the likelihood that they will drop out of the labor force.

Moreover, another factor may be at play in older workers' efforts to find jobs and their willingness to quit the ones they have. The most recent data from AARP research fielded during the pandemic show that 78 percent of older workers say they have seen or experienced age discrimination in the workplace. Data from WerkLabs suggest that ageism is more often encountered during the job search process than in the workplace – another reason for older workers to avoid quitting their current job for something new.

For more jobs data: Find the latest employment data in the AARP Public Policy Institute's (PPI) Employment Data Digest, PPI's monthly review of job trends for those ages 55 and over. Visit the AARP website's work and jobs section for articles on work and unemployment and job search resources.