What Is a Livable Community, and How Do We Measure One?
By Rodney Harrell , April 25, 2014 09:00 AM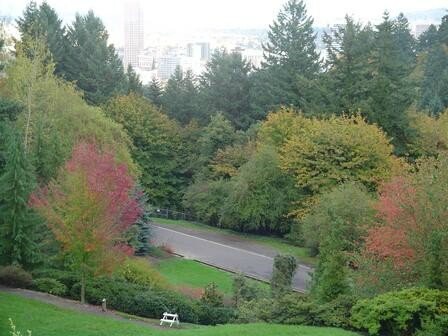 Older adults have a diverse range of preferences, needs and constraints. Income, caregiver/disability status, race and ethnicity, location and other personal factors all impact residents' perspective on the features of their community.
To advance our understanding of community livability, we held focus groups and fielded a nationwide survey to look at what older adults want and need in their communities. Their responses addressed many components of AARP's official definition of a "livable community." These include safety, affordable and appropriate housing and transportation options, community features, and services that (among other things) allow people to age in place. We heard about factors that community leaders can improve (such as school quality and police presence, and things that they can't (like proximity to family).
We found that people tend to focus on their experience with their neighborhood's quality, rather than considering their future needs. Older adults might have liked a neighborhood with few cars when they moved in with young children. However, a quiet suburb might become isolating when a resident can no longer drive and there are few shops or meeting places nearby. It can be difficult to age in place when a community does not have the features that older adults need and want.
Improving Communities
Our survey asked older adults what their communities should do to improve. The top 5 answers were: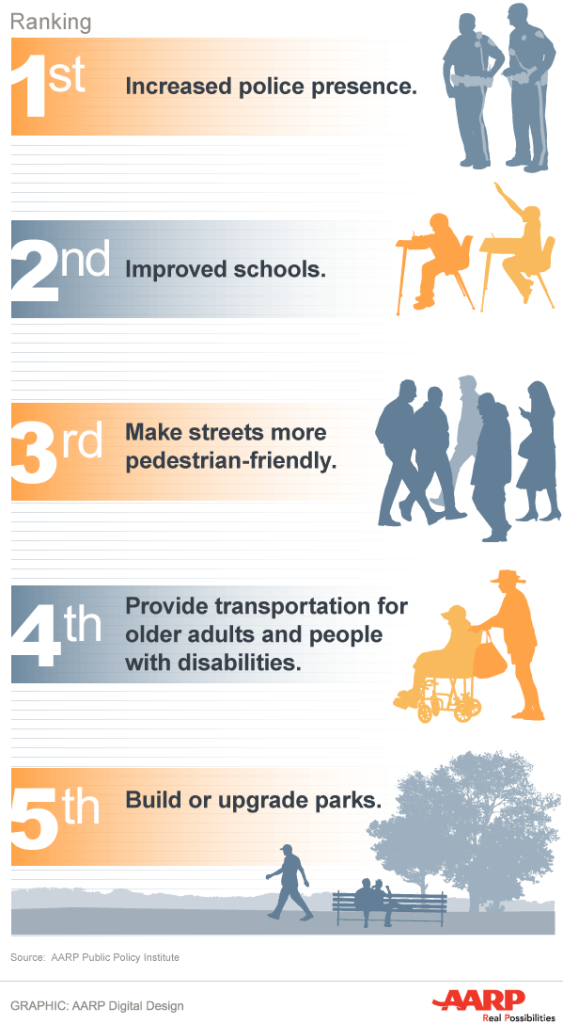 This list shows that older adults' preferences overlap with issues that are important to people of all ages. Preferred amenities from survey and focus group respondents are illustrated below.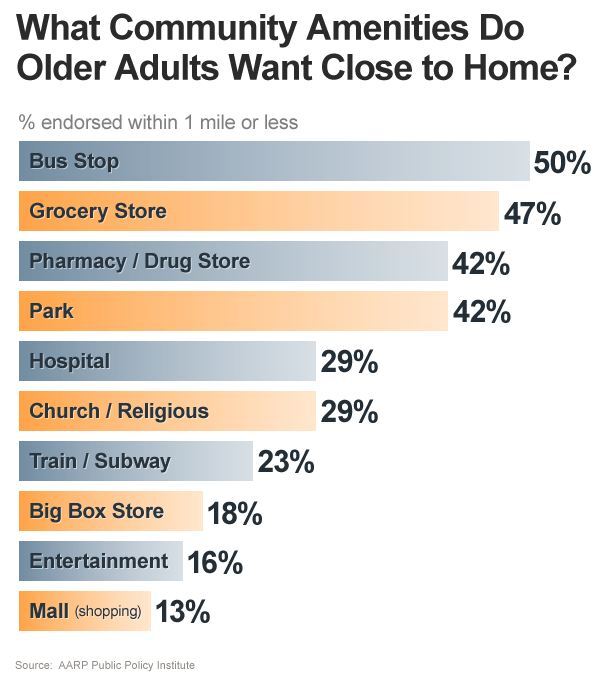 Communities need to develop the options that residents want, and people need information to make smarter decisions about where they can age in place and to encourage their communities to change. Our new paper, "What Is Livable? Community Preferences of Older Adults," explores these issues.
These findings help us to begin to answer another question that has plagued researchers: How do we measure community livability? We developed the following framework: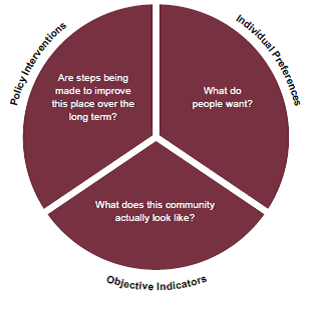 "Is This a Good Place to Live? Measuring Community Quality of Life for All Ages" takes the lessons from our work and builds on the work of others to help us develop a "livability index" that will measure the livability of every community across the United States. We look forward to sharing more about this work as it develops.
On May 2 at noon Eastern, Dr. Harrell will join his coauthors on these two reports for a webinar and Twitter chat to discuss this research, measuring livability and the project to build a livability index. Go to bit.ly/LivIndexChat for more information on the webinar, and visit bit.ly/LivIndex for more on the livability index project. Follow #LivIndex for the ongoing conversation.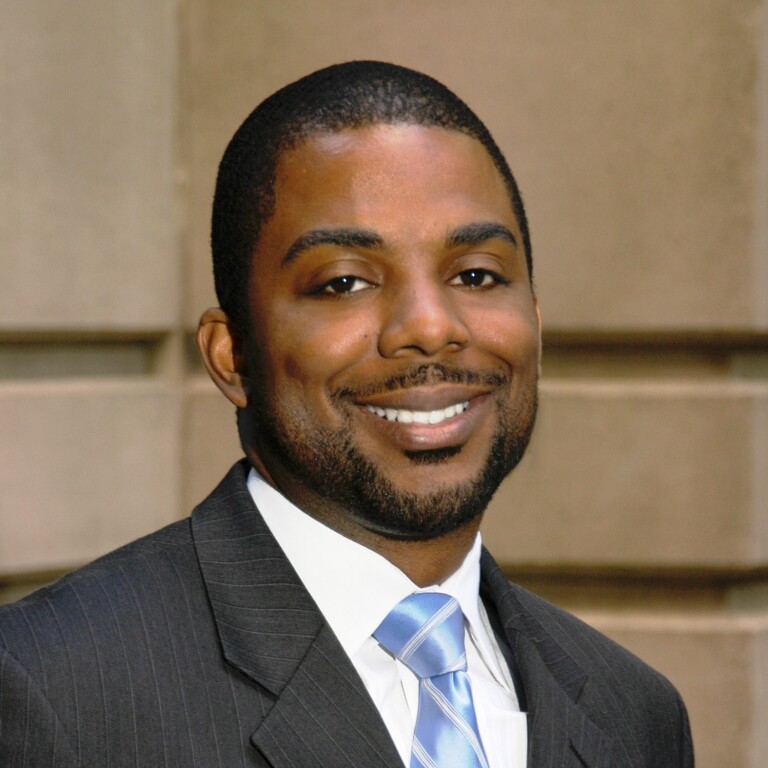 Rodney Harrell is a senior strategic policy adviser with the AARP Public Policy Institute focusing on housing and livable communities issues. Dr. Harrell's research on housing preferences, neighborhood choice and community livability led to the development of the conceptual framework behind the #LivIndex project. He also leads @AARPpolicy social media efforts and discusses livable community issues  @DrUrbanPolicy.
Follow Dr. Harrell on Facebook, Twitter, Pinterest, LinkedIn  and Google+