Midlife Adults Not Getting Recommended Preventive Services
By Megan Multack , September 11, 2013 12:14 PM

Midlife Adults Not Getting Recommended Preventive Services
Midlife adults who receive recommended preventive services and engage in healthy behaviors are more likely to remain healthy and function independently in old age. Yet, according to a new AARP Public Policy Institute report, two-thirds of Americans aged 50-64 are not up-to-date with certain recommended preventive services.
Underuse of Preventive Services Tied to Determinants of Health
The report highlights that underuse of preventive services among midlife adults is an even greater problem for those of low socioeconomic status, racial and ethnic minorities, and the uninsured. Uninsured women aged 50-64 were one-third as likely to be up-to-date with select clinical preventive services as insured women aged 50-64 (10 percent vs. 33 percent).
These vulnerable groups are also more likely to experience risk factors for poor health. For example, 62 percent more low-income midlife adults than high-income midlife adults reported ever having high blood pressure (57 percent vs. 35 percent).
The Affordable Care Act (ACA) Improves Access to Health Insurance Coverage and Preventive Care
As of September 23, 2010, most insurers pay the full cost of recommended preventive services.
Starting in 2014:

More Americans will be insured and will have improved access to preventive services.
More lower-income people will have access to affordable coverage, either through subsidies to help pay for coverage in the new health care marketplace, or through their state's Medicaid program, in states that expand that coverage.
State Medicaid programs will be required to cover recommended preventive services if they cover optional diagnostic services for adults. Furthermore, states will have additional financial federal assistance if they provide recommended preventive services without cost-sharing (they will be reimbursed for 1 percent of the cost of these services).
What More Can We Do to Improve Use of Preventive Services?
Raise public awareness about the benefits of preventive care for midlife adults, and get the word out that these recommended preventive services are often free (i.e. no cost-sharing required).
Encourage the use of tools, such as reminder systems, for patients and health care providers. These could be as simple as sending postcards or e-mails or making phone calls when a patient is due for a preventive service. Or through the use of electronic health records with reminders or computer databases.
Bring preventive services to the community, in such places as barbershops, work sites, pharmacies, community centers and faith-based organizations.
Foster collaborative care between community health and clinical organizations serving underserved populations.
Read the new PPI report, " Use of Clinical Preventive Services and Prevalence of Health Risk Factors among Adults Aged 50-64: National and State-Level Racial/Ethnic, Socioeconomic, and Health Insurance Coverage Status Disparities," to learn more about these important public health issues and potential solutions.
See where your state ranks. Use the online tool, State Preventive Care Rankings for Midlife Adults, to customize prevention and health risk factor data to rank states and examine disparities as well as compare state performance to national averages and national target rates.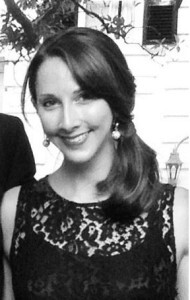 Megan Multack, M.P.H., is a policy research senior analyst for the AARP Public Policy Institute.