Modernizing Medicaid: Putting Home- and Community-Based Services on Equal Footing with Nursing Homes
By Don Redfoot , November 13, 2013 01:22 PM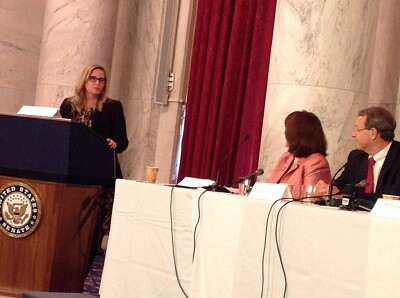 The AARP Public Policy Institute (PPI) had a Solutions Forum on Oct. 30 to discuss ways to ensure that Medicaid beneficiaries get the supportive services they need in settings that they choose (See Twitter conversation at #MedMod and event transcript). AARP Executive Vice President Debra Whitman remarked that "the need for long-term services and supports is not a partisan issue. It affects Democrats. It affects Republicans. It affects wealthy people. It affects poor people. It affects old and young, all races and creeds. And we also know that most people want to live in their homes and communities."

AARP Senior Vice President Susan Reinhard noted that Medicaid, the primary funder of long-term services and supports (LTSS), was enacted in 1965 with an entitlement to nursing home services. "It's half a century ago - brilliant that it was created, but also outdated." Home- and community-based services (HCBS) waivers were added in 1981 - allowing states to add limited amounts of such services. Medicaid's "institutional bias" resulted in unbalanced development of institutional long-term services and supports (LTSS) rather than services in the home and community.
The forum panelists reflected a growing agreement, spanning the political spectrum and persons with LTSS needs of all ages and disabilities, that it's time to modernize Medicaid.

G. Lawrence Atkins, former staff director of the national Commission on Long-Term Care, reported that balancing LTSS programs to enable more people to live in their own homes and communities "was one of the areas where we had very broad support ... from a full spectrum of commissioners."
Josefina Carbonell, former assistant secretary of aging in the George W. Bush administration, and Henry Claypool, former special assistant to the secretary of health and human services in the Obama administration, pointed to progress toward that goal under leadership from both parties.
Jami Snyder from the red state of Arizona and Charles Milligan from the blue state of Maryland both spoke of the commitments their states have made to provide more balance to the services they offer under their Medicaid programs.
Stephen Kaye cited his own research showing that states that have made the commitment to balancing their systems with more HCBS have been able to stabilize their Medicaid budgets without breaking the bank. Nationally, the percentage of Medicaid LTSS funding going to HCBS increased from 20 percent in 1995 to 45 percent in 2011, but progress varies enormously:

By state - According to PPI's LTSS Scorecard, New Mexico spent 64 percent of its Medicaid LTSS dollars on HCBS, but North Dakota spent less than 11 percent.
By eligibility group - 63 percent of LTSS spending for younger people with disabilities went to HCBS, compared with only 28 percent for older people.
Ending the institutional bias of Medicaid will require the political will and sustained commitment to develop the infrastructure of HCBS. Suggestions for action from the panelists included: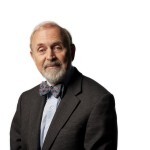 Don Redfoot is a senior strategic policy adviser with the AARP Public Policy Institute, where he works on issues related to long-term services and supports.