Proposal to Cut SNAP Funding Raises Serious Concerns for Older Americans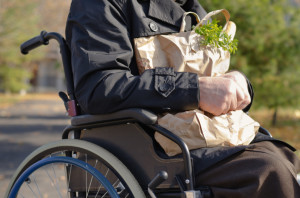 "Without SNAP, I don't know how I'd be able to afford to eat."

It's something I heard often from low-income older clients while doing Supplemental Nutrition Assistance Program (SNAP) outreach as an AmeriCorps volunteer. [i] SNAP—formerly known as food stamps—is a federal and state-administered program that provides resources to low-income people so they can buy food. And it works: SNAP has a proven track record of effectively reducing hunger.

Today, millions of older Americans live on low fixed incomes, forcing many to choose between food and other important necessities like medical care. For older adults with serious chronic health conditions, the trade-off can be harmful. Why? Because hunger among older adults can lead to costly health problems—like diabetes, depression, and hypertension.

SNAP reduces hunger and can actually improve health, and evidence is starting to show it may also reduce health care costs. For example, access to SNAP among older adults has been linked to reduced hospital and nursing home admissions, resulting in millions of dollars in savings.

Despite these successes, the program could receive less funding in the future. The President's 2019 budget proposal would reduce spending on SNAP by over $213 billion over the next 10 years – a nearly 30 percent cut. Tens of millions of people who benefit from SNAP would see reductions in benefits, and over 4 million people could lose benefits entirely.

The proposal has serious implications for the health and well-being of the millions of vulnerable older adults who rely on SNAP to help put food on their tables. Reducing funding for SNAP would impede the program's ability to serve as a critical safety net for those who depend on it.



*** March is National Nutrition Month! For more on Hunger as a Health Issue and the importance of SNAP for older adults, check out AARP Foundation. ***



[i] Olivia Dean was a SNAP outreach volunteer with AmeriCorps from 2013-2014.








Olivia Dean is a policy analyst with the AARP Public Policy Institute. Her work focuses on public health, health disparities, and private coverage issues.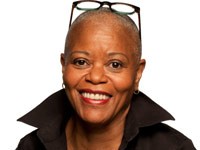 Lynda Flowers is a senior strategic policy adviser with the AARP Public Policy Institute, specializing in Medicaid issues, health disparities and public health.