Removing Barriers to Financial Independence for People With Disabilities
For people with disabilities, barriers to employment can be especially devastating.
Nearly 20 million working-age adults have a physical, sensory or cognitive disability. Their rates of employment are significantly lower than among the non-disabled population (33 percent compared with 73.8 percent) and their poverty rates are more than double that of non-disabled people ages 18 to 64 (28.8 percent compared with 13.3 percent in 2012).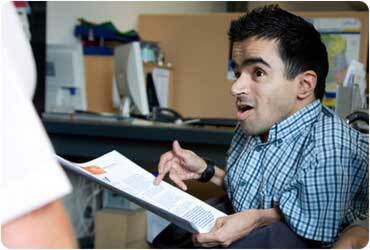 It's not just about money. Employment enhances personal well-being, identity, purpose and social inclusion. Unfortunately, people with disabilities often are misperceived as unemployable.
Barriers include employers' concerns about incurring costs and risks, and workers' lack of access to transportation, education, training and reasonable workplace accommodations, including assistive technology.
So what can be done? States, the federal government and private-sector employers can make a difference.
In the state LTSS Scorecard released last month, wide state variation was identified in the relative rate of employment (full- or part-time) of working-age adults with self-care disabilities, compared to those without self-care disabilities. In 2011-12, it ranged from 37.2 percent (South Dakota) to 15 percent (West Virginia).
A number of states have developed strategies and implemented model employer programs to increase employment of people with disabilities. States have also begun to implement an employment first approach in which people with disabilities are integrated into workplace settings where the majority of people do not have disabilities.
In July 2012, Delaware Gov. Jack Markell, then chairman of the National Governors Association, launched an initiative to advance employment opportunities for individuals with disabilities. The initiative emphasized the roles that both state government and business can perform to help working-age adults with disabilities to overcome employment challenges.
Federal initiatives to enhance employment among adults with disabilities include the Department of Labor, Employment and Training Administration's (DOLETA) One-Stop Career Center system, which has operated a federal and state partnership providing employment referral and training centers since 2000.
Disability Program Navigator jointly sponsored by DOLETA and the Social Security Administration (SSA) was added to One-Stop Career Centers in most states to better inform people with disabilities about work support programs. The Disability Employment Initiative is also underway with 23 pilot states that participate in the Ticket to Work Program to implement strategies to promote employment of people with disabilities who also receive SSA disability benefits. There also is an executive order signed by President Obama in 2010 to establish the federal government as a model employer of people with disabilities. The order requires federal agencies to develop plans and to hire 100,000 employees with disabilities by 2015.
We are moving in the right direction, but more must be done to address misperceptions and employer concerns and to provide people with disabilities the tools and supports they need to access and maintain employment. Expanding employment among people with disabilities will contribute to their financial independence and quality of life.
Photo credit: 1. SocialWorkersSpeak.org Equality 2025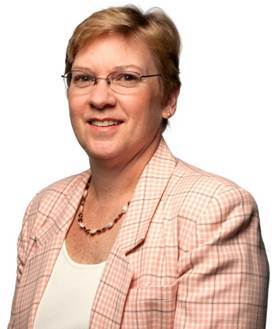 Kathleen Ujvari is a policy research senior analyst with the AARP Public Policy Institute, where she works on long-term services and supports research. She has an MBA and a Master of Science degree in health systems management.