Social Security Is a Lifeline for Many Older Women
Social Security provides a financial lifeline that is especially important for older women. U.S. Census Bureau data show that, in 2011, 26.5 percent of older women (compared with 20 percent for older men) relied on Social Security for 90 percent or more of their family income.
Why is this? One reason is that older women are less likely than older men to have other sources of income, such as pensions or asset income. Also, women working full time generally earn less than men - about 82 percent of what men earn, on average. Another reason is that women are more likely to work part time, and more likely to have gaps in their employment, leaving the paid workforce to care for children or parents. All these factors result in lower lifetime earnings. This, in turn, leads to lower pensions and retirement savings for women. It may also lead to lower Social Security benefits.
But Social Security's progressive benefit formula helps offset the impact of lower earnings for women by replacing a higher proportion of earnings for workers with low lifetime earnings than those with high lifetime earnings. Another key feature of Social Security is particularly helpful to women because they tend to live longer than men: the guarantee of an inflation-indexed income that lasts for life.
Many women receive Social Security benefits based on their own work records. Others receive spousal or survivor benefits based on the earnings record of a husband or ex-husband. Some women are "dually entitled" to benefits both as a worker and as a spouse: These women effectively receive the higher of the two benefit amounts rather than the sum of both benefits.
As women's labor force participation rates and lifetime earnings have increased, the share of women who rely solely on a spousal or widow benefit has decreased significantly, from 56.7 percent in 1960 to 25.2 percent in 2011. During the same five-decade period, the share of women receiving benefits based solely on their own work has increased, from 38.7 percent to 47.5 percent.
Spousal and survivor benefits continue to play an important role, though. When dually entitled and spousal-only benefits are considered together, the decline in the share of women who receive any type of spousal or survivor benefit is less dramatic: from 61.3 percent in 1960 to 52.5 percent in 2011. Since men's earnings remain higher than women's, survivor benefits are expected to continue to play a key role in women's retirement security.


The figure above shows the importance of Social Security income relative to total family income by women's marital status. Older widows have the highest rates of reliance on Social Security - over a third of them rely on Social Security for 90 percent or more of their retirement income. Reliance rates for divorced older women are also high: about 27 percent depend on Social Security for almost all of their family income. Regardless of marital status, for most older women, Social Security plays a key role in retirement security.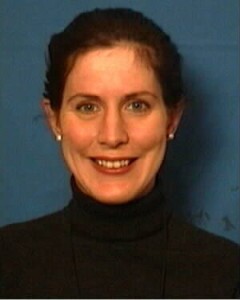 Alison Shelton is a senior strategic policy adviser on the Economic Security Team in the AARP Public Policy Institute. She is responsible for research and analyses of policy issues relating to Social Security and retirement security.