Spending on Cell Phone Service Increasing for Older Consumers
By Neal Walters , April 09, 2014 10:33 AM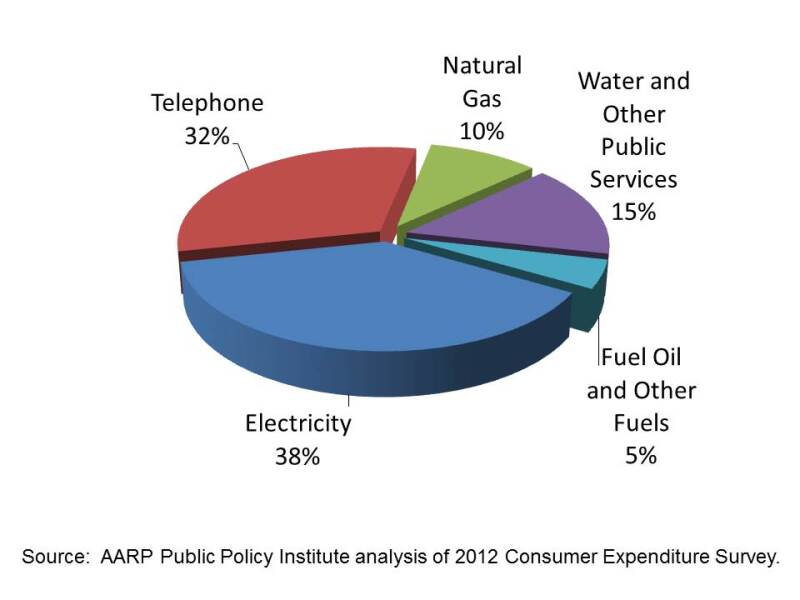 Cell phones have become ubiquitous-90 percent of adult Americans now own one-and that has impacted overall spending patterns for telephone service.
Analysis of the latest federal Consumer Expenditure Survey finds that spending on cell phone service by consumers aged 50+ is continuing to increase while spending on traditional residential landline service is decreasing.
Spending by consumers aged 50+ on telephone service grew in 2012, even as overall spending for utilities fell. A PPI analysis of expenditures on utilities by consumers aged 50+ shows that spending on electric utilities continues to represent the highest portion of utility spending (38 percent). But, spending on telephone service is closing the gap - representing 32 percent of utility expenditures in 2012, up from 30 percent the previous year.
>> Sign up for the AARP Money newsletter
As a group, consumers 50+ increased spending on cell phone service by 28 percent since 2009, while spending on traditional landline residential service declined 11 percent during the same period.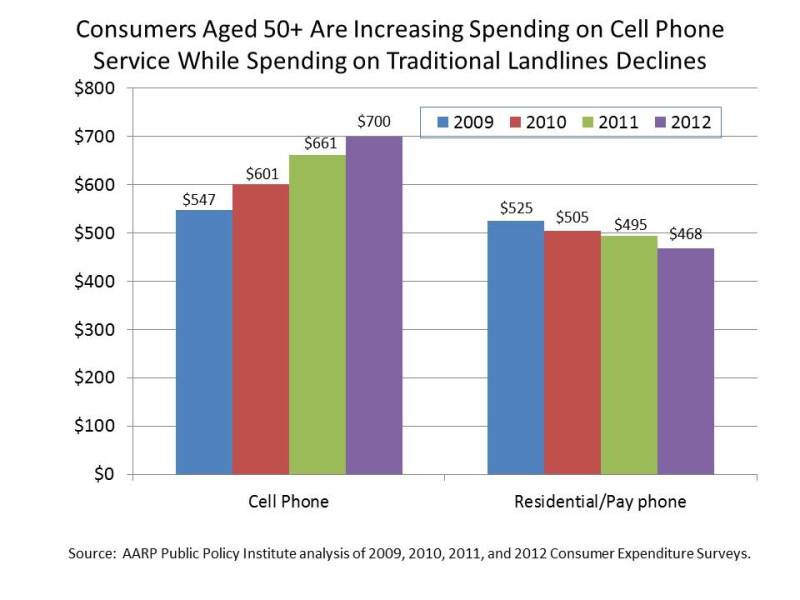 A detailed look at annual telephone expenditures by age groups highlights important differences in spending on telephone service in 2012.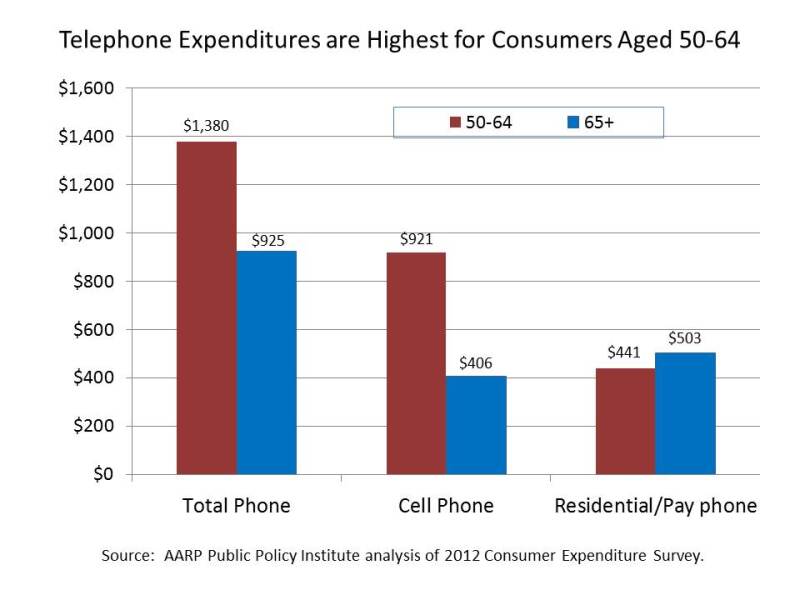 Consumers aged 50-64 spent the most on telephone utilities in 2012. During this period, the rate of growth in smartphone use was especially high among the 50-64 age group . In fact, a recent PEW study finds that smartphone ownership is now up to half (49 percent) of all consumers aged 50-64. Because smartphone service plans typically cost more than standard cell phone plans, the growth of smartphone use among the 50-64 age group is likely a major factor in the amount of spending on cell phone service.
>> Get discounts on electronics with your AARP Member Advantages.
Spending on cell phone service by consumers aged of 65+ was less than half of that for the 50-64 age group. According to the PEW study, while 74 percent of those aged 65+ own a cell phone, only 19 percent own a smartphone. This likely holds down the cost of cell phone service for this age group. On the other hand, consumers aged 65+ spent more on residential landline phone service than the 50-64 age group.
These findings indicate that as a group consumers aged 50+ are increasing spending on cell phone service while spending less on traditional landline services. As older consumers continue to adopt smartphones it is likely that spending on cell phone service will continue to increase.
Neal Walters is a Policy Research Senior Analyst for the Consumer and State Affairs Team who publishes on topics including financial information privacy, identity theft, affordable home utilities, prepaid cards, and credit reporting.
Also of Interest

See the AARP home page for deals, savings tips, trivia and more