States Move to Coordinate Care for Medicare, Medicaid
By Rick Deutsch , April 17, 2013 09:00 AM
By Wendy Fox-Grage
I have been studying long-term services and supports (LTSS) across the nation for nearly 20 years, so it is hard to surprise me.
However, whenever 34 states take on major new initiatives aimed at cutting costs and improving care, I take notice, especially given that most of these efforts will occur within the next two years!

A recent study shows two-thirds of states have or are planning initiatives to better coordinate care for people who are eligible for both Medicare and Medicaid coverage, so-called "dual eligibles" or "duals."
Why are states focusing on the duals? Roughly 10.2 million people are dually eligible for Medicaid and Medicare services. Although they are a diverse group, these individuals typically are poorer and sicker than other Medicare beneficiaries, use more health care services, and thus account for a disproportionate share of both Medicare and Med
icaid spending.
Many duals need care for acute and chronic physical and mental health conditions and frequently need Long-Term Services and Supports for both. There is a need to integrate care across multiple delivery systems subject to different requirements of two major payers-Medicaid and Medicare. Duals frequently have to navigate a complicated (and costly) system with few incentives for providers or programs to coordinate care.
On top of that, the newly established Medicare-Medicaid Coordination Office at the Centers for Medicare & Medicaid Services (CMS) has provided financial incentives for states to coordinate care for the dual eligibles. Fifteen states received $1 million demonstration grants, and even more states are testing new models because CMS will share the anticipated Medicare savings with states.
What are the states planning to do? Most states are turning to risk-based managed care models to deliver integrated services to duals. Most of these initiatives will be statewide, will include duals who are age 65 and older as well as duals who receive home and community-based services, and will incorporate a wide range of Long-Term Services and Supports as well as behavioral health services.
Want to know more? Get the details from States Seek to Coordinate Medicare, Medicaid Services, released recently by AARP's Public Policy Institute, Health Management Associates, and the National Association of States United for Aging and Disabilities. The study is based on based on a survey of 50 states and the District of Columbia in the fall of 2012.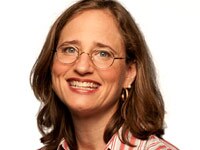 A bout the Author: Wendy Fox-Grage is a Senior Strategic Policy Advisory for the AARP Public Policy Institute where she works on long-term services and supports in the states. She has a Master of Science in Gerontology and a Masters in Public Administration.
Photo at top courtesy of IYFphoto/Flickr