Temperatures Plunge While Heating Bills Soar
By Neal Walters , February 26, 2014 01:26 PM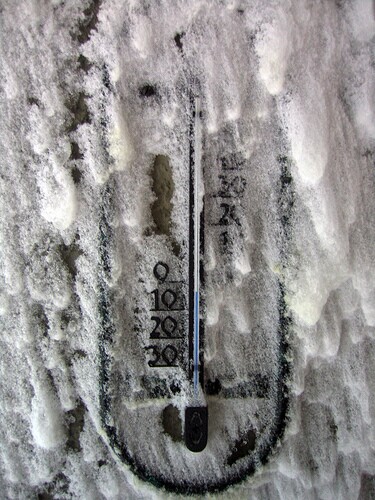 This winter millions of Americans reluctantly became acquainted with the term "polar vortex" and the substantial impact it will have on their home heating bills.
The 2013-14 winter has been notable for the repeated onslaught of bitterly cold Arctic air masses bringing waves of below-normal temperatures to the country's Midwest, South and East. The Energy Information Administration (EIA) estimates that through January the average number of heating degree days has been 12 percent higher compared to the previous winter. Not surprisingly, projections indicate the persistent colder temperatures will result in higher heating bills for households.
An AARP Public Policy Institute analysis forecasts that heating bills for older households this winter will be higher than they have been during the past few winters. While heating costs are rising for homes using all types of heating fuels, projections indicate that households heating with propane will see the biggest increase. The spike in propane prices is the result of high demand that has led to shortages of the fuel.
Analysis of projected heating costs suggests that older households heating with propane in the Midwest will see a 46 percent increase in heating costs this winter, while in the Northeast a 20 percent increase is expected.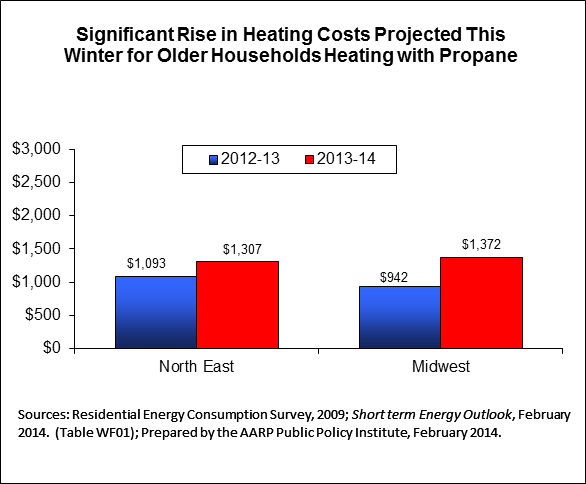 Of particular concern is the burden that higher heating bills will place on older low-income consumers, who will be hit harder than consumers with greater financial resources.
The Low Income Home Energy Assistance Program (LIHEAP), a federal block grant that provides funding to operate energy assistance programs, is a major support service for lower-income households. In recent years, the typical LIHEAP grant has fallen well below the average heating costs faced by older consumers.
In fiscal year 2013, the average heating assistance amount received by LIHEAP recipients fell to $406, down from $502 in 2009. This means that for many low-income older consumers, there will be a substantial gap between their heating costs and how much LIHEAP assistance they receive this winter. The combination of rising heating costs and smaller amounts of heating assistance are likely to strain the budgets of older consumers living on fixed incomes.
Image courtesy of somma1977/ Flickr
Neal Walters is a policy research senior analyst for the Consumer and State Affairs Team who publishes on topics including financial information privacy, identity theft, affordable home utilities, prepaid cards and credit reporting.