The Heat Is on Summer Electric Bills
By Neal Walters , June 27, 2014 11:50 AM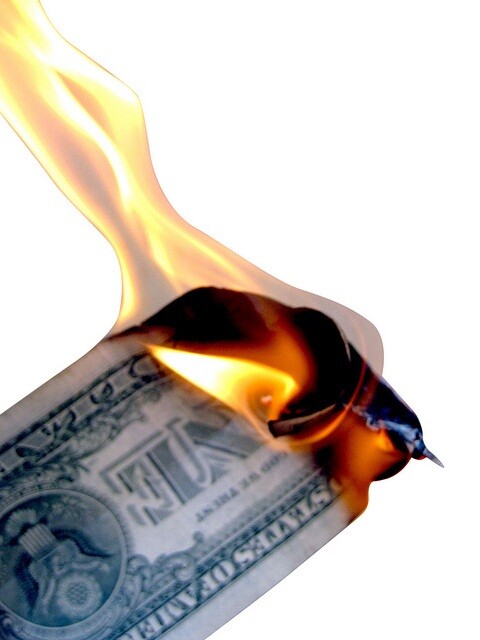 The 2014 summer cooling season is turning into an expensive and potentially unsafe one for older consumers who live on a fixed income. Though many welcome the heat after a harsh winter, the frigid temperatures of this past winter are causing higher electric bills this summer. Consumers hoping to escape the high utility bills they faced during winter will find little relief.
A colder-than-normal winter triggered record demand for natural gas to meet home heating needs. As a result, natural gas reserves are far below normal, and replenishing them is diverting large quantities of natural gas from the markets. This increased demand has pushed natural gas prices higher going into the summer cooling season. Higher natural gas prices affect summer cooling costs because many power plants generate electricity using natural gas.
Spending on electricity represents the largest utility expense for older consumers, and the cost of summer cooling is a major contributing factor. Based on our analysis, cooling costs for older consumers will increase by almost 5 percent this summer. This will add $266, on average, to their electric bills over the next few months.
Cooling costs will vary by household location. This is due to differences in electricity prices and expected summer temperatures. The South Atlantic Census division will face the highest cooling costs, while cooling costs for households in the New England division will be much lower.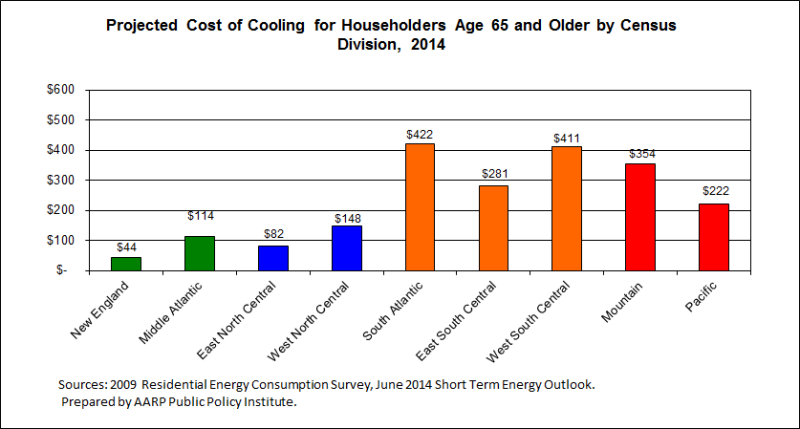 Higher energy bills can strain the budget of those living on a fixed income. This raises concerns that some older consumers will have to limit, or even forgo, the use of air conditioning to lower their electric bills. Because exposure to excessive heat is unsafe for older people, cutting back on air conditioning can pose a serious health risk.
Of particular concern is the financial burden faced by older consumers with incomes below $15,000; they have less money available to offset higher utility costs. The LIHEAP Clearinghouse[1] notes that only 30 states and Washington, D.C., have programs providing financial aid to lower-income Americans straining to afford their summer electric bills.
This highlights the need for more and better-funded energy-assistance programs to help older consumers who cannot afford their electric bills.
[1] The LIHEAP Clearinghouse is a nonprofit organization that collects, develops, organizes and disseminates information on low-income energy issues.
Image courtesy of TaxRebate.org.uk /Flickr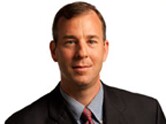 Neal Walters is a policy research senior analyst for the Consumer and State Affairs Team who publishes on topics including financial information privacy, identity theft, affordable home utilities, prepaid cards, credit reporting and the subprime mortgage market.