The Long Hot Summer
By Neal Walters , June 26, 2013 12:31 PM

The arrival of summer brings warmer temperatures and more hours of daylight. While some folks are happy to pack away their sweaters and say goodbye to high utility bills resulting from winter heating season, the arrival of summer cooling season heralds a spike in electric bills for others. Expenditures on electricity constitute the largest portion of utility expenditures for older consumers and the cost of running air conditioning in summer is a major contributing factor. Because exposure to extreme temperatures can be especially dangerous for older people, the ability to afford to adequately cool their homes is an important concern.
Discussion: What to do about energy costs expected to soar?
Average residential electricity costs have increased by more than 40 percent since 2002, rising from 8.7 cents to a projected 12.2 cents per kilowatt-hour for the summer of 2013. Based on projected expenditures during summer 2013, average cooling costs for older consumers will be $262 in 2013. Naturally, cooling costs will vary based on the geographic location of the household. Older consumers living in the South will spend on average $334 to cool their homes this summer. This compare to an average cost of $85 for those living in the Northeast.
Of particular concern is the burden faced by older consumers with household incomes less than $15,000. Higher cooling costs will likely have a greater impact on this group than on higher-income older consumers, who have greater financial resources available to meet the increased costs. According to the LIHEAP Clearinghouse, only 29 states and the District of Columbia will have cooling assistance programs in 2013. Unfortunately, budget cuts due to sequestration mean the amount of LIHEAP assistance available this summer is less than last year.
While many will enjoy the hot and sunny summer days, cooling costs may prove to be a challenge to the budget of many living on fixed incomes.
Photo courtesy of Sarah Simpson flickr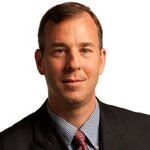 Neal Walters is a Policy Research Senior Analyst for the Consumer and State Affairs Team who publishes on topics including financial information privacy, identity theft, affordable home utilities, prepaid cards, credit reporting and the subprime mortgage market.
Also of Interest

Join AARP: Savings, resources and news for your well-being
See the AARP home page for deals, savings tips, trivia and more