The New Federal Rule on Home- and Community-Based Services: All Eyes on the States
By Wendy Fox-Grage , February 12, 2014 12:01 PM
The U.S. Centers for Medicare & Medicaid Services (CMS) recently took an important step toward helping low-income people with disabilities. In January, CMS issued a final rule [CMS-2249-F/CMS-2296-F] giving states new flexibility and responsibilities for using Medicaid dollars to pay for home- and community-based services (HCBS).
The rule - which should help Medicaid recipients overcome fragmented systems of care and limited options for living in the community - is likely to affect states in three significant ways.
New Definition of HCBS Settings. This rule distinguishes HCBS from settings that have institutional qualities and are not considered home and community. HCBS settings are defined using an outcomes-oriented approach, so people with disabilities have informed choices of settings and service options, a right to privacy and to having visitors, and control over their schedules and access to food at any time. States will need to examine their licensure requirements and regulations to determine if they are in compliance, especially with respect to adult day services and assisted living. Under the new rule, states will have up to a year to submit transition plans to meet the new HCBS settings rule and up to five years to implement the plan. If states want to include settings that appear to be institutional, they must demonstrate to CMS "through heightened scrutiny" that the settings are indeed home- and community-based.
Person-Centered Planning. The rule will also orient states toward long-term care service planning developed through a person-centered planning process that reflects people's preferences and goals. This planning empowers people with disabilities by recognizing that the person receiving services is the expert in his or her own care. Individuals must direct their own planning and may include other people of their choosing such as family caregivers. Many states have moved toward variations of person-centered planning, but this rule will create clearer guidance on what such planning must include. CMS will provide guidance to states in the future.
Medicaid HCBS Waivers. The new rule also allows states to combine multiple Medicaid waivers that cover HCBS. States use Medicaid waivers to expand financial eligibility limits, establish service and enrollment caps, and cover limited geographic areas. Most states have several waivers that provide HCBS to specific populations such as older people, adults with physical disabilities, or those with HIV/AIDS, traumatic brain injury or intellectual disabilities. States will now be allowed to base their waivers on functional need rather than age or diagnosis and serve more than one population in a waiver.
When CMS issued the proposed rule, a 2012 AARP Public Policy Institute economic survey found that 15 states (out of 37 that responded) were considering combining HCBS waivers to simplify administrative and programmatic design and to improve efficiencies.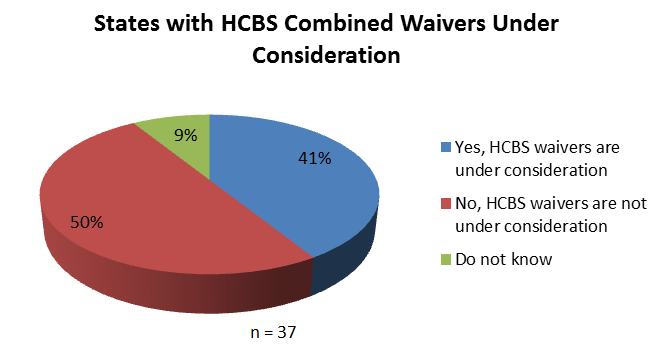 Consumers have advocated for more HCB S for years. The new CMS rule lays the foundation for consumers and their families to have more choice and control over the services that enable them to live in the community, if they choose. Now all eyes will be on the states to see how it is implemented.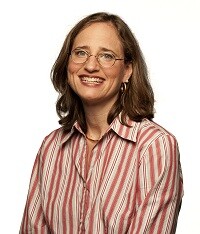 Wendy Fox-Grage is a senior strategic policy adviser for the AARP Public Policy Institute, where she works on long-term services and supports in the states.