Food Insecurity Among Medicare's 65+: Stark Racial and Ethnic Disparities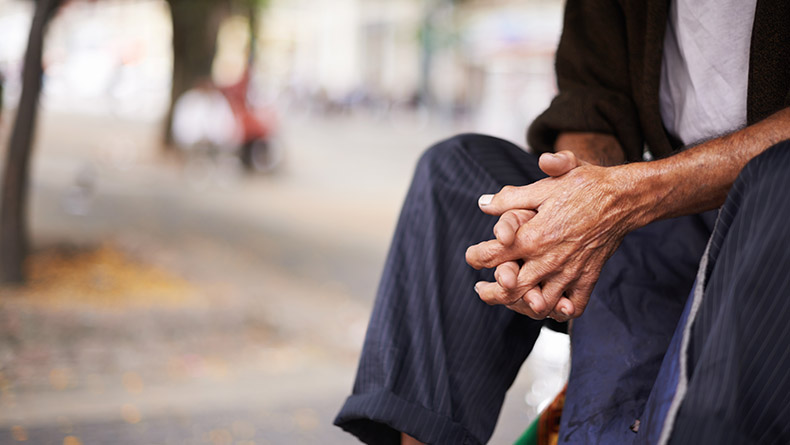 In the face of the outbreak, AARP is providing information and resources to help older people and those caring for them protect themselves from the virus and prevent it from spreading to others. You can find AARP's coronavirus resources at www.aarp.org/coronavirus.

Nearly one out of ten Medicare beneficiaries ages 65+ (9 percent) is food insecure, according to AARP Public Policy Institute analysis of the most recent Medicare Current Beneficiary Survey (MCBS). That represents roughly 4.5 million older adults with Medicare who skip meals, do not eat balanced diets, cut meal sizes, or sometimes even go hungry because they cannot afford enough food. And while that prevalence of food insecurity is concerning, the situation is especially alarming among historically disadvantaged racial and ethnic groups.

Older People from Historically Disadvantaged Racial and Ethnic Groups: One in Four Short on Food

Food insecurity is nearly four times as prevalent among Black and Hispanic Medicare beneficiaries ages 65 and older as it is among Whites. Specifically, nearly one in four Black and Hispanic Medicare beneficiaries ages 65 and older were food insecure in 2017, compared to fewer than one in fifteen White beneficiaries (see figure).
The high prevalence of food insecurity among older Black and Hispanic Medicare beneficiaries is a significant public health concern. Older adults who are food insecure consume fewer calories and nutrients than their food-secure counterparts. They are also more likely to have health conditions such as diabetes, hypertension, asthma, gum disease, and depression. Because Blacks and Hispanics are significantly more likely to suffer from these chronic health conditions, the fact that they also experience food insecurity at disproportionately high rates puts them at higher risk for poorer health outcomes than their White counterparts.

Disparities' Deep Roots

The reasons for racial and ethnic disparities in food security among older Medicare beneficiaries are complex and varied. One likely key contributor is significant income disparities. For example, in 2016, median income was significantly higher for White Medicare beneficiaries ($30,050) than for Blacks ($17,350) and Hispanics ($13,650).

Racial and ethnic disparities in access to affordable housing, reliable transportation, safe neighborhoods, and community-based resources (including grocery stores) can also directly contribute to disparities in food insecurity. Finally, societal racism can affect access to adequate food. A 2018 study found that people experiencing racism and discrimination are more likely to be food insecure. People of color who face discrimination at work, for example, may receive lower wages, which could impact their ability to afford food.

Needed: Policies that Address Disparities' Root Causes

Reducing racial and ethnic disparities in food insecurity will require policies that tackle its many causes and that engage strong partnerships between local community members and the public and private sectors, including federal, state, and local governments, health care systems, social services, and other community-based stakeholders. Action must address both the obvious (i.e., policies and programs that increase access to food among impacted populations) and less-obvious causes (i.e. policies and programs that address unconscious bias).

First, there is nutrition policy itself. Policy makers should evaluate national- and state-level strategies that address food insecurity according to their ability to improve racial and ethnic disparities among older adults. For example, the Supplemental Nutrition Assistance Program (SNAP) is an important federal program that reduces food insecurity generally, but policy makers should evaluate its impact on disparities in food insecurity and consider policies that could further promote racial equity in the program. A similar approach should be used for state and community-level initiatives. Another strategy that might help narrow the gap is for clinicians in underserved areas to screen for food insecurity and make appropriate referrals.

In addition, policy makers must address the underlying determinants of disparities in food insecurity, including discrimination. While tackling systemic discrimination may seem aspirational, policy makers can work towards combating it through targeted interventions like providing implicit-bias training to health care professionals who work with older adults of color, as well as addressing discriminatory policies over the life course—like access to education, affordable housing, and employment that leads to long-term financial security—that can help ensure that all people can be food secure as they age.

Structural change isn't easy, but it is both possible and necessary to create a society where all older adults have access to the food they need.


*March is National Nutrition Month, and National Public Health Week starts April 1. Learn more about the AARP Public Policy Institute's public health work.*