Transition to Medicaid Managed Long-Term Services and Supports: How Is It Going?
States are rapidly moving from fee-for-service to managed care for Medicaid long-term services and supports (LTSS). An inventory conducted for the federal government found that the number of states using Medicaid Managed LTSS grew from 8 in 2004 to 16 in 2012, and an AARP Public Policy Institute study shows 11 states planning to develop new Medicaid Managed LTSS programs in 2013.
Pros and Cons There are advantages as well as concerns about moving to capitated, risk-based managed care for Medicaid enrollees with LTSS needs. Managed LTSS has the potential to ensure that people with LTSS needs have:

Care coordinators;
Better outcomes of care across multiple settings;
Reduced avoidable hospital admissions and medication mismanagement resulting from multiple systems of care; and
Access to home and community-based care that consumers prefer.
In theory, managed LTSS should provide better accountability because states can hold managed care organizations responsible for controlling service use and providing quality of care.
A major concern, however, is that managed care organizations will limit consumers' choice of providers through closed provider networks and that services will be disrupted during transitions to managed care.
Consumer Choices and Continuity of Care This week, the AARP Public Policy Institute released a new study written by Truven Health Analytics that examined these two vital consumer protections: 1) consumer choices and 2) continuity of care.
The authors reviewed contracts from the 14 states with Medicaid Managed LTSS, and found the majority of states (10 out of 14) require mandatory enrollment in managed care. Yet all 14 states allow self-direction, enabling consumers and their families to decide how, when and by whom LTSS is provided.
The authors also conducted in-depth studies of recent managed care transitions in Kansas, New York and Wisconsin. These states established "transition periods" designed to safely transfer LTSS consumers without disruption. Consumers kept their existing LTSS providers. The authors found that little changed for consumers during the transition period, and services were not disrupted. The findings, however, are limited to the transition period studied. Longer range impact on consumers of managed LTSS is unknown and should be monitored closely.
Stakeholders in the three in-depth study states agreed that consumers need more and better information to make informed choices. For example, providing written information for a population with traditionally low literacy levels has limited effectiveness. Likewise, beneficiaries need advice about which choices might be best. However, most states prohibit any form of "steering" consumers toward contractors. In some cases, this may result in counseling that explains people's choices but offers little guidance in decision making.
The Answer So, how is the growing adoption of Medicaid Managed LTSS going? It's too early to say. Even during "transition periods," the full effects of these programs are not yet evident. Although the authors observed strong practices that preserved choice and continuity of care during early implementation, further study is needed.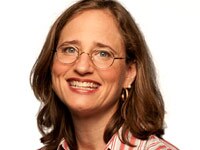 About the Author: Wendy Fox-Grage is a Senior Strategic Policy Advisor for the AARP Public Policy Institute where she works on long-term services and supports in the states. She has a Master of Science in Gerontology and a Masters in Public Administration.
Also of Interest

Join AARP: Savings, resources and news for your well-being
See the AARP home page for deals, savings tips, trivia and more