Weathering the Storm: How Older Adults Will Help Drive States' Economic Growth and Recovery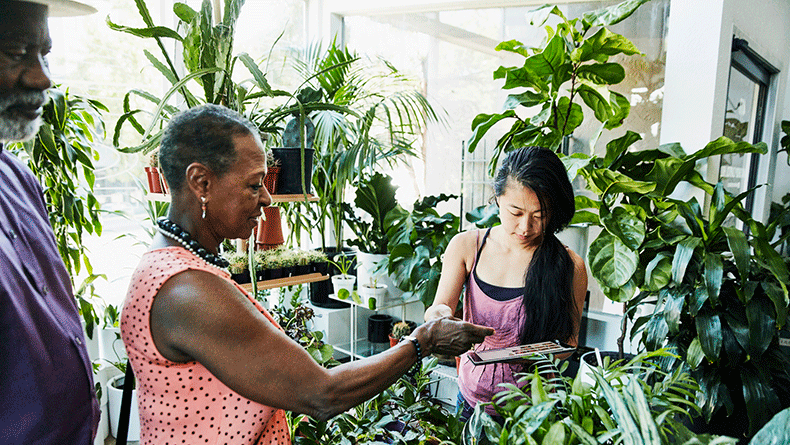 We are all weathering three major crises. A global pandemic has infected more than 6.5 million Americans and caused nearly 200,000 deaths, and those numbers continue to rise. In recent months, we've also experienced a major economic shock, with GDP falling at a 31.7 percent annualized rate—the steepest decline since recordkeeping on this measure began in 1947. And to make matters worse, we have borne witness, and continue to do so, to the chronic and systemic issues of racial injustice in this country.

Those of us who will remain employed throughout the pandemic will be among the fortunate, particularly in the absence of a robust national response, and with the entire country suffering through the starts and stops of piecemeal reopenings of state economies that are sometimes followed by partial pullbacks on those attempts. Certain industries and sectors have been gutted to the point that some companies and jobs may never return.

Yet against the backdrop of a sobering year, there is some encouraging news. The source of that news may come as a surprise to some, as States face immediate and unprecedented economic challenges due to the coronavirus pandemic, the growing aging population will serve as a powerful driver of economic growth in the recovery. A new AARP research report makes clear that the power of the 50-plus population to drive economic growth and make other positive contributions to society is immense. "Longevity Economy® State Profile," part of AARP's Longevity Economy® outlook series, examines the economic and societal contributions of people age 50 and older across 50 states and the District of Colombia.

Numbers Tell the Story

A key objective of the report is to provide the most up-to-date picture of the role that the 50-plus population will play in driving economic growth and recovery in the decades ahead. Accordingly, the Longevity Economy® State Profile accounts for the effects of COVID-19 on U.S. demographic and economic projections. The analysis was informed by data from the Centers for Disease Control and Prevention (CDC), Bureau of Economic Analysis (BEA), Bureau of Labor Statistics, and the Economist Intelligence Unit's macroeconomic forecasts.

Here are five insights from the new research that we should all be aware of—particularly anyone who might overlook the economic value of those ages 50-plus:


An economically powerful demographic is growing: the population is aging and living longer. By 2050, 41 states will have populations where at least 40 percent of their residents are age 50 and older, compared to just five states in 2018. The 50-plus population is a powerful driver of economic and societal activities, and its impact will increase as its share of the population grows.

States with the oldest populations will experience the largest economic growth. In 2050, the impact of the 50-plus will account for more than 50 percent of state-level GDP in Florida and Maine.

The 50-plus cohort plays a central role in supporting families and communities. Beyond their economic contributions, the 50-plus cohort also devotes vast numbers of hours to vital unpaid activities, such as volunteering and caregiving for children and adults. In 2018, people age 50 and older spent, on average, about 488 hours on unpaid activities—that's roughly 9 hours per week per person. The average value of that time, per person, was about $6,440 in 2018.

The 50-plus population contributes a significant share of state and local tax revenue. In 2018, people age 50 and older supported more than 40 percent of state and local taxes in 12 states (Maine, Vermont, Florida, New Hampshire, West Virginia, Hawaii, Delaware, Connecticut, Montana, Rhode Island, Pennsylvania, and Massachusetts). And that number increases to 46 states by 2050.

The 50-plus population is driving a disproportionately high share of total consumer spending. The 50-plus in coastal regions—including the Pacific, the mid-Atlantic, and New England—spent the most on housing and utilities, while age 50-plus individuals residing in central-region states led spending on health care. Technology spending by people age 50-plus is set to rise from $140 billion in 2018 to $623 billion by 2050.
Benefits Await, Action Required

People age 50 and older are consumers, taxpayers, workers, business owners, volunteers, and family caregivers. Their contributions, already massive, only stand to grow. But to maximize the longevity dividend and create opportunity for all, we must act now. Policymakers, private industry leaders, elected officials, and those interested in working in the longevity marketplace must play important roles in helping to harness this high-potential economic engine.

We must all work together to assess and advance new approaches to learning, earning, living, and connecting with one another as we live longer lives. Older adults will continue to be a key driver of economic growth and recovery in this country for decades to come. By leveraging the asset that is the aging population in this era of unprecedented change and uncertainty, we can create economic growth and societal benefits—now and for the future.