What's Happened to Housing Affordability?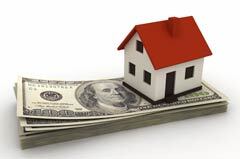 The National Association of Realtors announced earlier this year that its Housing Affordability Index shows 2012 was a record year for housing affordability. Subsequently, articles appeared in the media with titles such as " Housing Today Is More Affordable Than at Any Time in History" and " 2012 a Banner Year for Housing Affordability, Industry Group Says ." In addition, I've seen TV reports that continue to note how affordable housing has become.
All of these are at odds with study findings presented this year by AARP's Public Policy Institute. " Loss of Housing Affordability Threatens Older Middle Class Adults ," analysis conducted for AARP's Middle Class Security Project, describes a decline in housing affordability for much of the middle class.
It's true that AARP and NAR did not use the same data, so we can expect results not to match perfectly. Our paper, for example, focused on the 50+ middle class only, looked at a different time frame, and used different data sets than the NAR study. But results of the two studies are starkly divergent, reflecting basic differences in what we mean by "affordability."
When the NAR and others in the real estate industry evaluate affordability, they focus on home sales. Their index compares home prices to income at a single point in time: the time of purchase of a home.
Get in on the discussion: Health insurance rates remain largely steady this year
When I investigate housing affordability, I want to know whether people can afford to stay in their homes on an ongoing basis. I look to see if families are dealing with stagnant incomes, increasing taxes and fees, along with higher utility bills and other costs of housing. Can they keep their homes? That is the key affordability question.
Affordability is not simply about the ability to purchase a home. It is an ongoing concern every month for a large number of families. If a health care emergency or another unexpected and costly event hits these families, they are increasingly in danger of not being able to pay next month's mortgage or rent.
Our latest AARP Public Policy Institute study on housing shows that many older adults (and younger adults) are facing more difficult circumstances today than they were at the turn of the century. It's an issue that we can't afford to ignore.
For more on the AARP Middle Class project, go to aarp.org/middleclass and read all of the reports at aarp.org/security

Rodney Harrell, PhD, is a Senior Strategic Policy Advisor with the AARP Public Policy Institute and is responsible for AARP's housing research agenda. His expertise includes housing affordability and accessibility, transit-oriented development, community redevelopment and sustainable community initiatives.
Follow Dr. Harrell on Facebook, Twitter, Pinterest, LinkedIn  and Google+
Photo credit: 401k 2012 via flickr.com