Who is Your Anouca? Celebrating and Supporting Older Women on the International Day of Older Persons
By Jean Accius, October 3, 2022 10:50 AM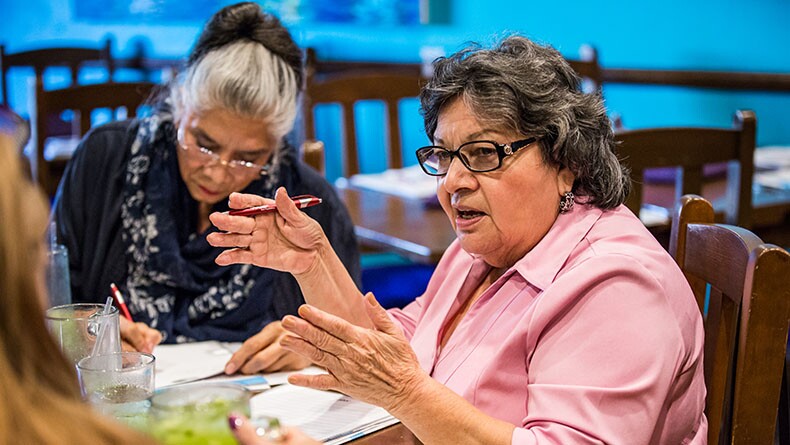 International Day of Older Persons was created by the United Nations to challenge negative stereotypes and misconceptions about older people and aging. This year's theme, The Resilience and Contributions of Older Women, could not be more relevant. My entire career has been dedicated to addressing the inequities that rob people of the opportunity to live healthier and more prosperous lives, but I don't often share how my own life experiences have shaped my work. And while there are many factors that have influenced my dedication to this cause, one of the most important is my grandmother, Anouca, who faced incredible challenges with love, strength, and dignity.

Several years ago, I shared the story of Anouca, who single handedly raised me in my first four years of life—because at that time, my parents could not. Every morning, she would fill her basket of goods, place it on top of her head, and go to the marketplace to sell a range of products. At dusk, she returned home tired, but she never complained as she worked to provide for herself and her family. With little income and no formal education herself, she sacrificed to make sure that I not only had love, food, and shelter, but received a high-quality education, a deep conviction of self-worth and hard work, and a fierce determination to make the world a better place.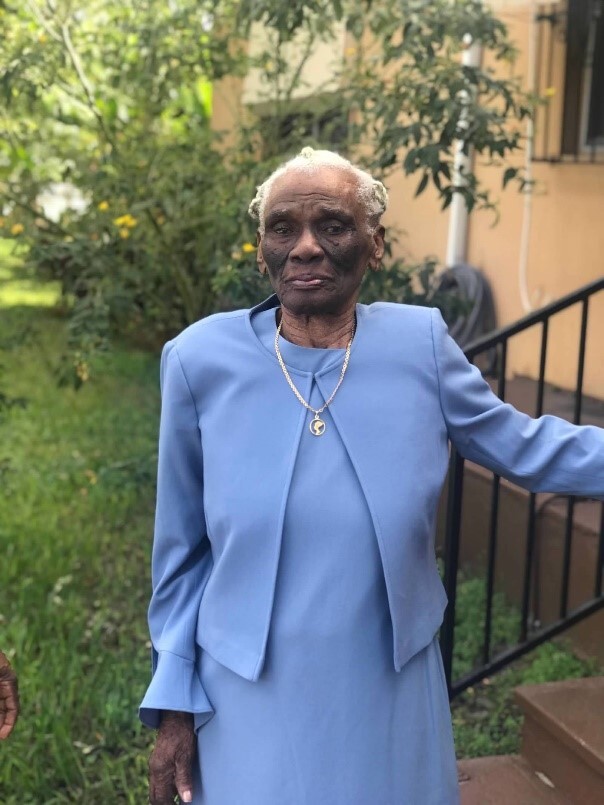 Anouca is just one of so many older women around the world working to ensure that her children, grandchildren, and all those around her have a better life. But, despite their unmatched contributions and sacrifices, a report from the UN shows that older women remain largely invisible in today's world, facing unmatched inequality due to discrimination compounded by gender, age, sometimes disability, and often race or ethnicity. And in the 2+ years since the start of the COVID-19 pandemic, those inequities have been hugely exacerbated, increasing the gender wealth gap from 99.5 years to 135.6 years—a full generation.

Today, on the UN International Day of Older Persons, we celebrate the vital contributions of Anouca and others like her. And we ask that their voices and needs are brought into policy conversations, because so often they are not.

Earlier this year, my team hosted our annual United Nations briefing to bring attention to the challenges and opportunities facing older women around the world and to identify national and global policies relevant to older women and provide recommendations that empower women in the workforce globally. Even in developed countries like the US, recent AARP research shows that nearly two out of three women aged 50+ report regular discrimination, and those experiences appear to be taking a toll on their mental health. Additional research shows that age discrimination in the US cost the American economy $850 billion in lost gross domestic product in 2018 alone. A third of this cost is due to women involuntary leaving the workforce. If we do nothing, the cost of this discrimination will reach $3.9 trillion by 2050.

And older women in caregiving roles face even more challenges. From the start of the pandemic in 2020, more grandparents stepped in to critical caregiving roles for grandchildren. According to the GenerationsUnited annual State of Grandfamilies in America report, 8 million US children now live in homes that are headed by a grandparent or other relative. And from that group of grandparents who are raising their grandchildren, many are still working, often with a disability, some are living below the poverty line, and nearly half have raised their grandchildren for five or more years. Yet the policies currently in place offer far fewer resources to grandparents raising their grandchildren than are available to foster care providers.

So, our call, on this 2022 UN International Day of Older Persons, is a crucial one:

Embrace the voices of older women and showcase their resilience and contributions in society, while promoting policy dialogues to enhance the protection of older persons human rights and recognize their contributions to sustainable development.

My grandmother, Anouca, is my reference point for the crucial contributions older women make to society and my inspiration on this UN International Day of Older Persons. She is now 99 years old. She has dementia, and despite the tragic way this disease has robbed her—has robbed us—I vividly remember how she instilled in me a strong sense of faith, hard work, perseverance, humility, hope and determination—values that still guide me today. She often said in her melodic Haitian-Creole voice, "Pran swen lòt moun vle di pran swen avni w," which means, "Caring for others means caring for your future." She believed that everything she did for her family would ensure we had better life than she did, and that we, in turn, would improve the lives of those around us. My drive to address inequities that rob people of the opportunity to live healthier and more prosperous lives is largely due to her sacrifices, her tenacity, and her example.

So who is your Anouca? We all have different stories, but nearly all of us have benefitted from the care of a mother, grandmother, great grandmother, aunt, neighbor or friend. Whoever that woman is, I ask two things of you today: First: Please take a moment to celebrate her. Think about the contributions and sacrifices she has made. Thank her and share her story with others.

Second: Think about the structures and polices we need in place to protect the human rights of older women and start the hard and much needed work to do drive change.

I hope you'll join our effort to help their voices be heard. It is the very least we can do for those who have done so much for us.