Working Forever - Is That You?
By Sara Rix , July 16, 2013 11:32 AM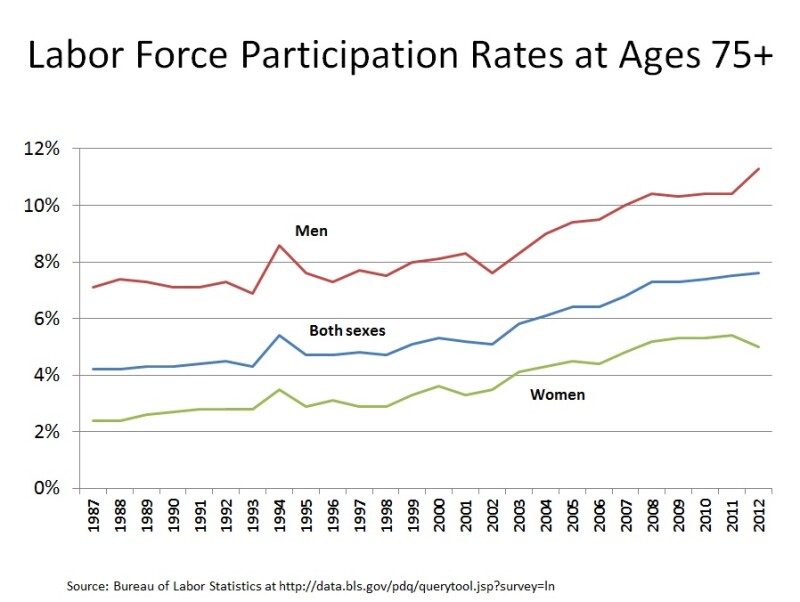 Many Americans are pushing back the date of retirement. Some say they feel they have no choice - they haven't saved enough and aren't eligible for much in the way of retirement benefits. For others, need takes a backseat to desire. Work gives meaning and purpose to people's lives; they love what they are doing and often have considerable flexibility in what they do and when. Work also gets them out of the house.
Discussion: The Water Cooler community- advice about finding a job, starting a new career, and more

Yet, employment drops off sharply as workers move through their 60s. Despite the best intentions, job loss, ill health, caregiving responsibilities or the retirement of a spouse may make continued employment difficult, impossible or unappealing.
Some retirees might have remained at work if conditions had been more amenable - greater access to part-time work, more flexible work schedules or the opportunity to shift to a new career - but often that's not the case. Some people retire and return to the labor force, but that is not always an option due to age discrimination, technological developments and competition from younger, more recently trained workers. Plus, retirement has a great deal going for it for people with adequate financial resources who are in good health and have plenty of other interests.
Still, some Americans do remain at work until very late in life. The number of workers age 75 and older averaged 1.3 million in 2012, almost triple what it was a generation ago. Because these workers barely register in a labor force of about 155 million - they were less than 1 percent in 2012 - you might not run into them very often, but 7.6 percent of people in this age group were working or looking for work last year. This is up from 4.3 percent in 1990.
What are these workers doing? They tend to be better educated than their nonworking peers. Many are professionals and managers, occupations that can involve considerable skill and expertise, where job tasks are often varied and stimulating. They aren't doing the same old thing day after day. A substantial proportion of them are self-employed, so they call the shots; they generally have greater say over their work hours than wage-and-salary workers do. The majority work part time, often combining the best of both worlds - paid work and time off for all sorts of other activities.
Will you be working at 75? You could be, though the odds are against it. Participation rates for the 75-plus population are projected to continue rising, but only to 10 percent by 2020. This figure could increase, of course, if employers experience skill and labor shortages that prompt them to offer more appealing work options to encourage their older employees to stay on. Until that happens, however, the large majority of us are likely to be out of the labor force and, one hopes, comfortably retired by 75.
A version of this blog appeared on Huffington Post's Post 50.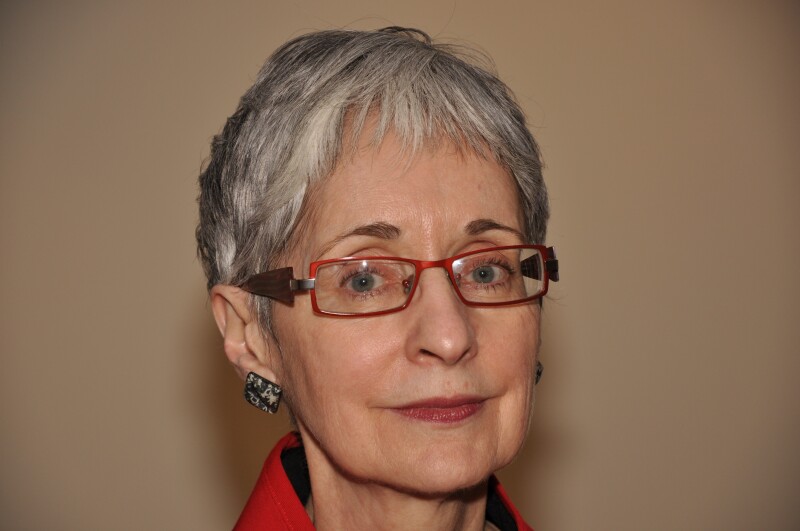 Sara E. Rix, Ph.D., is a senior strategic policy adviser with the Economics Team of the AARP Public Policy Institute. She has written and spoken extensively on older workers, an aging society and aging issues for more than 30 years.