Disparities Persist in Older-Worker Unemployment Rates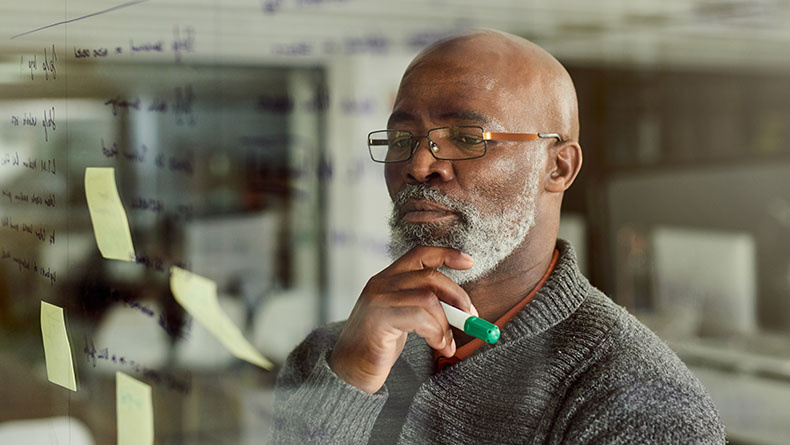 Despite overall low unemployment rates, demographic differences in unemployment remain, including among workers ages 55 and older. According to Bureau of Labor Statistics (BLS) data, the overall unemployment rate, defined as the number of unemployed people as a percentage of the total labor force, declined slightly from 3.6 percent in June to 3.5 percent in July. The 55+ unemployment rate was even lower and declined from 2.7 percent to 2.5 percent. But unemployment rates are higher among some demographic groups.

Pandemic's impact continues to vary

Some of these differences, such as higher rates of unemployment among Black/African American and Hispanic/Latino workers, carry over from before the pandemic, whereas others appear to show the continuing influence of major job loss from the earliest months of the pandemic. For example, among those ages 55 and older, Asian workers had the lowest unemployment rates in the fourth quarter of 2019 and the first quarter of 2020. But after the pandemic caused historic levels of job loss in March and April 2020, Asian workers ages 55+ actually had the highest rates of unemployment. As the job market recovered, the unemployment rate for this demographic group decreased but has still not reached its pre-pandemic level (2.8 percent in the second quarter of 2022 compared with 2.4 percent in the first quarter of 2020).

Meanwhile, not everyone benefitted equally from overall strong job growth in July. The unemployment rate actually edged up among Black workers, the only demographic group to experience an increase. Unemployment rates among those ages 55 and older are highest among Black jobseekers. In the second quarter of 2022, the unemployment rate among Black jobseekers ages 55 and older was 3.8 percent, followed by 3.4 percent among 55+ Hispanic/Latino jobseekers, 2.8 percent among 55+ Asian jobseekers, and 2.4 percent among 55+ white jobseekers. The differences are similar for those ages 65 and older; Black jobseekers had the highest unemployment rate at 4.1 percent, followed by Hispanic/Latino jobseekers at 4 percent, Asian jobseekers at 3.2 percent, and white jobseekers at 2.7 percent.

Trends by gender also reveal a varied unemployment picture. Overall, Black women's unemployment trended down slightly in July, while among Black men, the rate increased. However, unemployment rates have trended higher for 55+ Black women in the most recent quarter compared with 55+ Black men; in the second quarter of 2022, the unemployment rate for Black women ages 55+ was 4 percent, compared with 3.5 percent among 55+ Black men.

Importantly, even past effects of the pandemic continue to ripple across many demographic groups. In the past few years, the pandemic has caused major disruptions and job loss, as well as negative impacts on working conditions across industries, and certain groups took a greater brunt of the impact than others. Older women had some of the highest unemployment rates in the early months of the COVID-19 pandemic and, therefore, the most ground to make up as the labor market recovered. Many jobs lost due to the pandemic were in service occupations that employed high numbers of Black and Hispanic women. At the same time, Black women, including those age 55 and older, were among the most likely to work in jobs considered essential throughout the pandemic. These jobs often came with stressful working conditions and higher COVID-19 exposure and illness risks.

Despite improving conditions, disparities remain

If July's strong job growth continues in the coming months, improvements in employment could be more widely shared among all demographics. Yet, the latest unemployment data reveal the ongoing discrepancies in unemployment rates by race, ethnicity, and sex, many of which further intensified during various points in the pandemic – and remain even as the job market recovers.

For more jobs data: Find the latest employment data in the AARP Public Policy Institute's (PPI) Employment Data Digest, PPI's monthly review of job trends for those ages 55 and over. Visit the AARP website's work and jobs section for articles on work and unemployment and job search resources.