Public Transportation: Lifeline for Older Adults in Rural America
By Jana Lynott , April 18, 2013 01:29 PM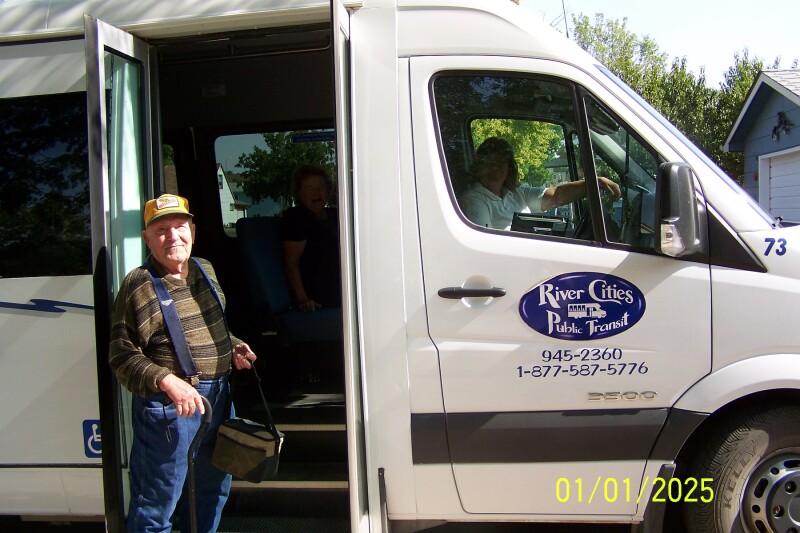 My AARP colleagues in Nebraska recently joined efforts to improve the delivery of transportation services in that state after an AARP volunteer spoke about his frustration trying to take his wife to an evening picnic sponsored by the local Alzheimer's Association support group.
His wife was a nursing home resident who needed to use a wheelchair, but none of the three specialized transportation providers in her area could accommodate her travel requirements. Her nursing home offered only medical transportation. Aging Services closed operations after 5 pm, and the taxicab company did not own any wheelchair accessible vehicles.
See also: Poll- Aging U.S. In Denial About Long-Term Care Need
This is not an uncommon experience. Too often transportation service is unavailable in communities across America. And where it does exist, it may still fail to meet the needs of a growing population of older adults. Insufficient funding, eligibility limitations, and poor coordination among service providers in the community all hinder access.
More than 8 million adults aged 65+ do not drive , an increase of more than 1 million between 2001 and 2009. While friends and family are a mobility lifeline for this population, public transportation services also are essential. Among older non-drivers, 60% of their public transportation trips are in specialized transportation vehicles, such as the senior shuttle or dial-a-ride bus. The need is particularly acute in rural states.
A recent report by the AARP Public Policy Institute illustrates how an entrepreneurial approach to revenue generation, the ability to manage dozens of grants simultaneously, a commitment to coordination, and a passion for serving one's community, have enabled specialized transportation providers to deliver high-quality service in some communities. As Ron Baumgart, Executive Director of River Cities Public Transit of Pierre, South Dakota, notes,
"The public sector is stretched thin at all levels of government, and operators must adapt by reaching out and forming new partnerships within the community. In today's environment, those systems that attempt to rely solely on a major federal grant in combination with local general fund match support will not be able to grow."
In another rural state, AARP has prioritized work on transportation. Last summer our state office in South Dakota hosted AARP's National Policy Council to examine how the coordination and delivery of transportation services could be strengthened. The goal now is to work with partners across South Dakota to build a statewide customer information and dispatch center to enable residents to receive a ride at any time, for any need with just a click or a single call.
Meeting the growing demand for specialized transportation will not be easy. It will require increased funding from all levels of government, as well as the private sector, creativity and entrepreneurial zeal on the part of providers, and commitment on the part of local players to ensure their services are coordinated.

About the Author: Jana Lynott is a Senior Strategic Policy Advisor with the AARP Public Policy Institute where she manages AARP's transportation research agenda. As a land use and transportation planner, she brings practical expertise to the research field.
Also of Interest

Join AARP: Savings, resources and news for your well-being
See the AARP home page for deals, savings tips, trivia and more