What Reducing Workforce Disparities Could Mean for the Economy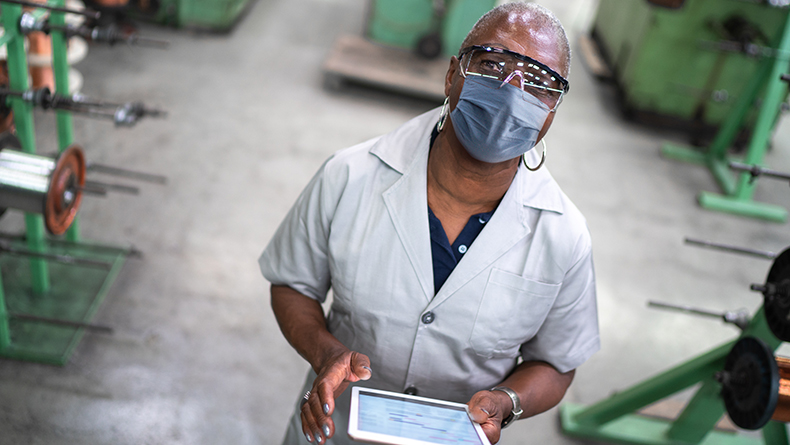 After over a year of economic disruptions, high levels of unemployment, and large swathes of the workforce leaving the labor market, the disparate impacts of COVID-19 across worker demographics are clear. While research underscores the high costs of these disparities, it also demonstrates the immense potential economic gains of effectively addressing them.

COVID-19 Exacerbates Workforce Disparities

COVID-19 has laid bare many disparities across the labor market, ranging from differences in who works on the frontlines as an essential worker to who works in industries with the highest risks of job loss or income volatility. Differences in labor force participation, particularly the sizeable decreases in labor force participation rates among women and older workers, also have showcased the unequal labor market impacts of the pandemic.

The Economic Cost of Disparities

Research is increasingly showing that these disparities have a broader impact—one that carries a sizeable economic cost. A recent report estimates that labor market disparities by gender and race cost the U.S. $2.6 trillion in foregone GDP in 2019 and estimates that these annual costs will continue to grow, reaching $3.1 trillion in 2029. The challenges faced by older workers during the pandemic show how age can also compound labor market disadvantages.

The last year appears to have only exacerbated the situation. AARP research found that COVID-19 has had a far more significant financial impact on some older workers than on others, with Hispanic respondents, lower-income respondents, and women more likely to report that they are worse off financially today than in 2019. COVID-19 also appears to have increased concerns about age discrimination. AARP research shows that in 2020, 78 percent of older workers reported having seen or experienced age discrimination in the workplace—the highest level since 2002, when AARP began surveying older workers on age discrimination. Hispanic/Latino older workers were most likely to report witnessing or experiencing age discrimination (82 percent).

A rise in age discrimination is bad news for workers and the economy as its costs are high. AARP's Economic Impact of Age Discrimination report found that while an age-diverse workforce represents an asset for business, age discrimination remains prevalent, limiting potential gains. It estimated that discrimination against Americans age 50-plus cost the U.S. economy $850 billion in 2018 alone.

Research Shows the Economic Potential in Addressing Disparities

Addressing race/ethnicity and gender labor market disparities would have a widespread economic benefit by improving per capita GDP while increasing productivity and innovation. Meanwhile, the potential economic contribution of the 50-plus age cohort could increase by $3.9 trillion in 2050 in an economy without age discrimination. While the factors driving disparities can be complex and challenging to address, research shows that doing the work to eliminate them will pay off exponentially, adding trillions to the US economy.

For more jobs data: Find the latest employment data in the AARP Public Policy Institute's (PPI) Employment Data Digest, PPI's monthly review of job trends for those ages 55 and over. Visit the AARP website's work and jobs section for articles on work and unemployment and job search resources.