Our Most Popular Posts of 2020
By Susan Reinhard, December 28, 2020 03:52 PM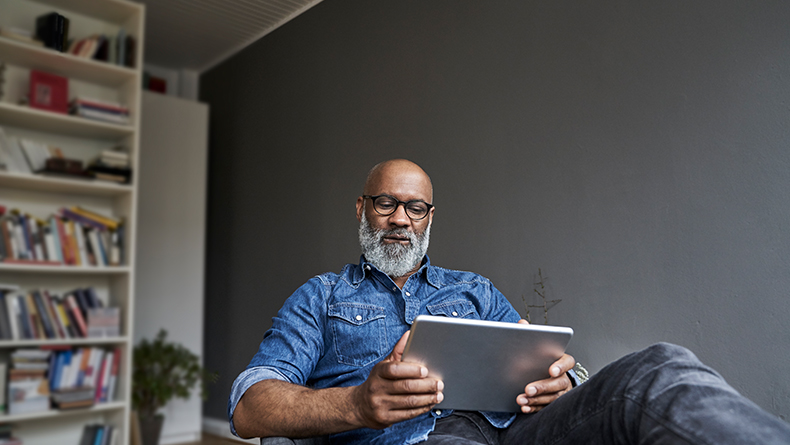 The coronavirus pandemic dominated our Thinking Policy blog in 2020, just as it dominated everyone's lives. In early March we responded, using the blog to provide information and resources to help older people and those caring for them protect themselves from the virus and prevent it from spreading to others. And it quickly it became apparent our readers appreciated it – particularly during the early months of the pandemic, when we were all trying to get our arms around what COVID-19 would mean. Our experts wrote about public transit and meal services as lifelines, how to process grief and navigate hospital visitor restrictions, what the pandemic's economic fallout means for older workers and SNAP enrollees, and so much more. Below are the 10 most read of these posts.

It has been a difficult, difficult year. We at the AARP Public Policy Institute hope that through the months, we were able to offer some help and support to our community and readers, while also charting a path towards longer term solutions.

Next year no doubt will be difficult too, but we can all see that light at the end of the tunnel growing brighter. We wish you hope, peace, health and safety in the New Year.

Susan Reinhard
Senior vice president and director, AARP Public Policy Institute
Chief strategist, Center to Champion Nursing in America, an initiative of AARP Foundation, AARP and the Robert Wood Johnson Foundation.

COVID-19 Demands Attention to Mental Health, Too
It's completely normal to feel sadness, anxiety, and stress during the COVID-19 pandemic, and there are common signs to watch for. According to one study, people who thought they were more at risk for contracting COVID-19 reported higher depression and stress levels, but taking the preventive action of washing hands after coughing, sneezing, or touching potentially contaminated surfaces helped reduce the stress. Pandemic or not, depression is more common and more severe in older adults, especially those 70 and older, and those living below the federal poverty level. Read the post.

Coronavirus and Older Americans: What Families Should Discuss
With early evidence suggesting that older people and those with chronic medical conditions are particularly at risk from COVID-19, many older Americans and others are both nervous and looking for answers. While we have no control over certain risk factors such as our age, and while questions remain unanswered, there is much we can do to prepare and protect ourselves, our families, and our communities. This post reviews risk factors and offers practical guidance for those most at risk, such as keeping your medications and other supplies well-stocked, staying sanitized, developing intentional caregiver plans, knowing how you'll keep in touch, and more. Read the post.

Alone and Confused: The Effects of Visitor Restrictions on Older Patients and Families
Visitor restriction policies due to COVID-19 mean hospital patients are feeling increasingly isolated and alone with no family or friends at their bedside. For older patients with dementia, delirium, and cognitive impairment, the restriction of visitors is particularly distressing. And worse, for those critically ill and near the end of life, the idea of dying alone is simply so wrenching it is hard for us to accept as reality. Many hospitals have nimbly adapted, implementing new policies and practices to work around the negative effects of visitor restrictions and involving family caregivers. Read the post.

Public Transit as a Pandemic Lifeline
Older adults along with lower income households and homeless individuals are among those most reliant on public transportation to get basic necessities, services, and medical care. During this pandemic, particularly as many human service organizations have shuttered, public transportation has shone as the essential service it is, in many cases taking on new roles. Some rural transit operators, for example, undertook home delivery of groceries, meals, and prescriptions. Others have extended free fares to all riders, waived eligibility requirements for medical transportation services, and instituted rear door loading to better distance drivers from passengers. Public transit budgets will need to be replenished. Read the post.

COVID-19 Crisis Brings Unprecedented Job Loss to Many Occupations
The March 2020 federal jobs report showed the U.S. lost 701,000 jobs and the unemployment rate rose from 3.5 percent to 4.4 percent, the largest monthly increase since January 1975, and unemployment claims broke all previous records. Such numbers are unprecedented. And while service-sector jobs have grown over the past few decades as manufacturing declined, it is those same service jobs that are being decimated by COVID-19. Also, employers increasingly rely on older workers as an essential part of their workforce; the share of people ages 50+ in the labor force grew 69 percent in the last 25 years. Read the post.

The COVID-19 Imperative: Keep Family Caregivers and Long-Term Care Facility Residents Connected
As an older adult's care coordinator and primary advocate, family caregivers oftentimes become the "eyes and ears" for the concerns and safety of the care recipient with complex care needs, including when their loved one resides in a long-term care facility. Family caregivers are invaluable—and in a unique position to better understand, articulate, and support the emotional, social, and health needs of the care recipient. And yet with the pandemic, connecting with their loved ones in nursing homes and assisted living settings has become more difficult. There are solutions family caregivers should know about. Read the post.

A Look at Alternatives to Institutional Housing during COVID-19 and Beyond
A disproportionate number of all COVID-19 deaths in the US are people who live and work in nursing homes and other long-term care facilities. The pandemic underscores the need for policymakers to foster the development of housing alternatives for older adults. Depending on one's individual health, housing units known as accessory dwelling units (ADUs), in addition to home modifications, could be suitable approaches for many older adults with long-term care needs. Living in the community rather than a facility is most people's preference, and for many the choice is heavily influenced by finances. States and localities can make it easier. Read the post.

The Coronavirus Pandemic: Making Sure Older Adults Continue to Get Their Meals
Food insecurity has been linked to a number of chronic conditions (e.g., diabetes, lung disease, and heart disease) that significantly increase the coronavirus' risk to older adults. Unfortunately, COVID-19 is making food even harder to access for many older adults who already struggle to properly feed themselves. We need plans and policies to ensure that older adults have ways of getting food that minimize the possibility of exposure to the coronavirus. Some important steps have already been taken toward this goal including significantly increasing funding for programs like Meals on Wheels and broadening the definition of homebound—for purposes of home-delivered meals—to include older adults who are practicing social distancing. Read the post.

Processing Grief during the COVID-19 Pandemic
Times of mourning and grieving are often isolating and distressing, and the isolation resulting from physical distancing can heighten that distress and prolong the grieving process. Recognizing grief is the first step in dealing with it, and having that understanding is important, even for a person supporting someone grieving. COVID-19 complicates grieving, with many typical coping mechanisms like memorial services or even hugs now unavailable. If you are grieving, call, text, and video chat with friends, family, religious leaders, or anyone else you can confide in. If you know someone grieving, offer a steady presence to support the person. Many resources including helplines are available. Read the post.

Older Adults on SNAP: Who Are They, and What Do They Need During the COVID-19 Pandemic?
There are 8.7 million households with at least one adult 50 or older eligible for nutrition support. As the pandemic wears on, food needs continue to grow alongside high unemployment and rising food prices, so we need to ensure that SNAP, the critical safety net formerly known as food stamps, meets the growing demand. Many older SNAP households include an older person living with a disability; food insecurity is more common and severe among people with disabilities. The federal government gave many SNAP recipients a much-needed benefit boost in April—yet nearly a third of households with adults ages 50 and older did not benefit from it since, as the poorest of SNAP households, they were already receiving the maximum benefit. The minimum benefit in most states is only $16. Read the post.